Coolest Indoor Party Games For Children!
Home › Games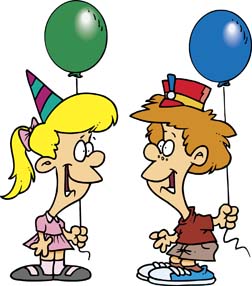 Who doesn't like indoor party games in a party? With almost any occasion, some party games can add a lot of fun. Sure, you can sit back and just make boring conversation with your friends. Or you can get up and make your party a lasting memory with all kinds of games.
As a good host you should combine indoor party games with the merriment of a party to enhance the excitement. These games can be played in groups, pairs and one against many people. You can choose this according to your party setting, the number of people in your party, the atmosphere and the space.
If you are looking for ideas for some indoor party games, then you have come to the perfect place. We have got a wide variety of party games that will add spark to your party.
Be it a gathering of close friends or your big college bash, you do not want to have a party with people just sitting and getting bored. So get up and gear up, lets plan a party that is not just fun, but is a lot of playful fun at that.
We have a huge number of options for you varying from funny games to children's party games. You can also find a lot of options under specific occasions like Christmas party games, Birthday party games, Halloween party games or Bridal Shower games. However you can always experiment. If you have the right spirit, then forget the categories and mix and match games to create a bestselling recipe for your party. Don't be afraid to even change the rules of some of the games. You can even mix two games and make a new one of your own. Try it, it's fun.
Looking For Children's Party Games?
If you are looking for children's birthday party games, here is just a reminder:
Keep it light and simple
Give all kids a chance to be involved
Try to think out of the box. Run-on-the-mill games will never work for a kid's party. After all who knows more about games than the young ones?
Try to get your kids involved while planning. Even if you want to keep things as a surprise, its best to take tips from the child as to what would their friends like most.
Be prepared with back ups. A lot of things can go wrong in a kiddy party. It is best to be always ready with something more exciting if something goes wrong.
You are the host of the party and that makes you a kid among kids, let your hair down and have fun!
There are many free party games available online, including ones like Cranium Game, Zingo Game and Gestures. You can try out an ice breaker to get all the kids attention.
What I generally do is I tell the kids that every time I say "Pitter Patter" they have to scream "Chitter Chatter". You can do this every time something is going wrong and you will see how great the response will be. Soon the kids will be waiting for you to say the words. But the key is to say it as loud as you can. This is a party remember. The idea is to say it out loud!
Home Party Games
Just like children, the grown up kids also require a dose of laughter. Rather they are more eligible to be endowed with fun to relieve them from professional stresses. So, as host of the party, you must have the flair to choose some fun-filled party games for the grown up kids. A great starting game could be to ask the men to tie the nappies of some toddlers. You will soon be is a swirl of laughter. Do not forget to involve your elders in the game too. Even a single bored face in a party can take all the fun out of it. The more people involved means your party will be a hoot.
You can try out this indoor party game:
Divide the group in to pairs


Give them each a paper and a pencil



Blind fold one person in every pair


The blind folded person has to then draw their partner's face on the paper. But the catch is that they can't see and only draw by touching the partner's face.



The partner can help them by giving directions while they are drawing.


Give both partners and chance and then compare the portraits. You will laugh with the sketches you see.



While some of them might emerge out as great painters, most of them will make everyone laugh with their wonderful drawings. If you want to know How to Play Dice Games It's Rules Before Rolls
Christmas Party Games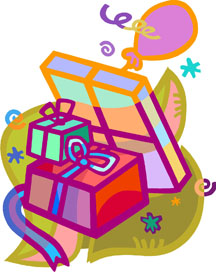 When Christmas is knocking at your door, you have a great reason to throw a party. And Christmas indoor party games happen to be the hottest ingredients of these parties. This is one occasion for you to think of some great family party games. As you select the ones most suited for your family, do not forget the golden rule that "when the host is having fun—so will the guests."
Fun party games are simple ways to eliminate any slow parts of your party. Once you include these games in your party, you will find people eagerly waiting for the next occasion at your home to take part in other great games.
Take all the great ideas from our funny games online and become the fun and favorite host of your guests.
And after you've had your amazing party-come back and tell all, go to our contact us page and let us know what worked for you and what didn't. Also add us to your bookmark, Google, Yahoo, MSN or RSS home page.