Contact Form and Invitation Page
Yes, you can share your story on the contact form below. Let's hear what you've got to say.
You can contact Jon directly using this form below. Your email address is secure and will not be sold or given to anyone. We hate spam with a vengeance!
Easy kid-friendly fun stuff to do
You can receive an Ezine or Newsletter once a week for laughter, a bit of fun, a few unusual cartoons for the family, some really funny pictures and even some simple tutorials on how to draw and paint—nothing technical, simple easy-to-follow stuff that kids can do with ease. And more importantly, this site is kid-friendly! Just fill in the contact form below.
Here are some of the things you will find in the Family Fun Catoons Pages: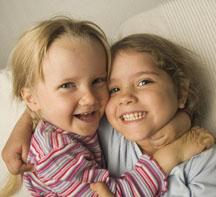 Fun Crafts Lots of things for your children to make using basic household stuff. Make your own birthday cards, masks, scrapbooking, paper plate crafts.
Funny Pranks Pranks you don't think people can get up to. Some are quite hilarious, some are funny and a couple you would not like to play on with your friends!
Funny Nicknames Do you have a nickname? I sure do but I can't mention it here. There are millions of funny nicknames that will get you rolling on the floor.
Clean Funny Jokes Plenty of clean funny jokes for children, no awful stuff that's unsuitable for kids. If you have some funny clean jokes fill in the form below and lets hear it.
Funny Wedding Vows Remember your wedding vows? If you're a kid, you won't have any of course. Ask you mom or dad, they may have a few. Here are a few if you are feeling like a laugh!
Funny Phrases There are all sorts of funny phrases here, people can be really funny sometimes and really silly - but the silly stuff gets the laughs going.
Funny Love Quotes Some funny love quotes to share with your dearest ones. Love quotes are in abundance here especially for the tweens and teens.
Free Funny eCards Ever sent a funny e-card to someone? Now's your chance. Create your own funny e-card and send it off to your best friend. BFF.
Funny Greetings We have lots of requests for funny greetings, if you have one let's hear about it. fill in the form below or get some ideas from Funny Greetings on this site.
Funny Humor Humor is everywhere you look, anywhere where you find dogs, cats, or people. Bloopers are really funny and you can find them anyday, anywhere.
Hilarious Messages Funny text messages? Share yours here on this page with others. If you're a kid, you've probably sent out dozens of text messages today. Hey, I didn't get one from you!
How to draw anything If you want to start off drawing anything, this is the place to start. You might like to draw your pet, your mom when she is asleep on the couch, your friends. This is the place to start on these very easy steps.
How to draw animals Like to draw animals? Start here and we can publish them for you. See the above on how to draw anything - and drawing animals will be a breeze.
Funny Birthday Cards My family loves getting funny birthday cards, e-cards or the real thing. Create your own personalized e-cards or birthday cards. They're so much more personal than the store cards.
Funny Pictures There are gazillions of funny pictures of just about anything you can think of. Funny people pictures are scattered all over this site, funny animals, funny people, funny stuff of all sorts. We'll never run out of cyberspace until next week!
Crazy Animals Yeah, some are really crazy to get you ROFL. Some of them do really dumb things and some are just downright nuts. We'll get one or two of them to fill out this contact form here.
Funny Animations Like Utube, plenty here on funny animations which will get your sides hurting. My favorite animations are all found on YouTube.
Kids videos and cartoons Your kids can have lots of enjoyment here with these funny videos. I've put a special page here of some of the funniest I've found. Go check them out.
Nursing Humor Nursing jokes for all those who love this kind of humor. There is so much humor to be found in hospitals, around doctors and nurses and generally the medical profession.
Funniest Cartoons Some of the funniest cartoons are here from comic strips, animations, three-panel cartoon strip and single panels.
Tweens and Teens All their smiles and even their woes. Millions of tweens and teens with all the fun stuff they come up with. Perhaps you are one of them? Send me a TXT message will you?
Christmas and Happy Holidays! Great Christmas gifts for kids. Well, it's April here at the moment - too early to think about Christmas. Last year I saw in Home Depot their Christmas stuff appearing on the shelves in September! Wow!

Use the Contact Form below to write to me about anything on this website - or anything outside of it. That gives you a lot of scope eh?
You can write or email me directly - Fill in this form below - your email address is secure


For funny stuff check here.
Funny cartoons are a great way to add a laugh and bring more happiness into your life. Laughter is contagious and so is clean humor found at Family Fun Cartoons.
Enjoy This Site?
Then why not use the button below, to add us to your favorite bookmarking service?



Copyright © 2008-2010 All Rights Reserved Family Fun Cartoons