Goofy Family Fun Gets a Hefty Hoot For Families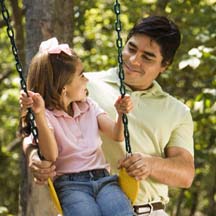 These days, family fun isn't very hard to find. It seems that everywhere you look, there are places hosting activities and events for families, and many of them are even free. Here are some great ideas that are sure to please children of all ages:
1) Crafts
There are many family crafts specifically designed for the purpose of engaging both children and adults. The most stimulating crafts for kids are usually those that follow a seasonal theme, such as snowmen, pumpkins, and Easter eggs. They can also be a great way to celebrate the holidays, or make gifts for friends and relatives.
Take a look at DaycareAnswers for some great craft ideas.
2) Games
When you're deciding on a game to play with your family, you should first decide whether you're more interested in sports, board games, or art. There are plenty of wonderful family games in each category that can bring everyone together for an afternoon of bonding. These include games such as Red Light Green Light, Frisbee, and Chutes and Ladders.
3) Vacations
Don't worry, if your family is on a budget, family vacations don't have to be expensive. They can just be a day trip to the local pool or museum, or a walk through a nearby park. Remember that it doesn't take much to entertain a child, because their imaginations will do most of the work anyway. More elaborate vacations include family-friendly destinations such as Disneyland, Chuck-E-Cheese, and other restaurants and amusement parks specifically designed to accommodate children.
4) Magazines
Still having trouble thinking of ideas for heaps of fun? Try picking up one of the various family magazines available at your local newsstand or bookstore. They are chock full of creative and original activities for family fun time. You can even craft a whole family day using ideas found in these magazines!
5) Centers
These days, there are many family centers designed to provide entertainment to all members of the family. These places often contain a restaurant, bowling alley, go-kart track, child care center, arcade, casino, and spa all within the same facility! Bingo - it's a fun family outing that is sure to please children of all ages.
6) Simple Ideas Never Fail
Here is a really good, simple idea that the whole family can enjoy, especially on rainy days, or when the kids get out of school for the holidays. Family movie night has been a favorite in many households, and it can be a fun inexpensive way to entertain the whole family. You can even extend this if you are planning a series of movies, like The Lord of The Rings, for example. Just grab up the family, after dinner, microwave a bunch of popcorn and turn the sound up loud. Movies should be age appropriate, of course.
High-Spirited Family Fun Pictures
Moms, Dads: If you want to work from home, see this clip below. It Might Help
Family Invitation
Moms would love to hear your story, won't you share it?
That special moment you had with your children, people love to hear these stories, they'd love to hear about them!
What Other Moms and Visitors Have Said
Click below to see contributions from other visitors to this page...