Drawing Pumpkin Faces For Scary Halloween
This page is all about drawing pumpkin faces for Halloween or any other scary party where all the family can join in with the frightening fun! As long as you remain cool and a bit scared we will do just fine.
The first thing you need is, of course, a pumpkin. These little brutes can be ten times the size of a soccer ball and heavy enough to sink the Titanic. The basic shape is quite round and that should be pretty easy to do before we really start drawing pumpkin faces. On this page you will see an outline drawing of a pumpkin which will give you an idea of these monstrous gifts from nature.
If you haven't got the urge to draw at the moment you can always get a stencil from the internet BUT it is pretty simple to get some photocopy paper and do a basic design that you can copy from on this page. I'm sure you want to make it scary as hell with plenty of glaring eyes, a mouth taken from Jaws (the movie) and Dracula's teeth—but we can always make it more scary later. So for now just put in two round blobs for the eyes, a nice triangular nose and a gashing slit for the mouth. Give him a smile for starters but he won't be smiling soon.
Remember that pumpkins do vary slightly in shape which determines how your drawing is going to look. The first thing you have to do is to draw a rough sketch on how you think it should look. Nothing fancy or scary, just a plain old face like grandpa's. (Oops, sorry Grandpa.) Check out the various pumpkin faces here as a guideline...you can copy anyone of these or all of them and you can even print a copy out from this page.
You can do a 'face-off' as you've seen in the movies but make sure your pumpkin is not too ripe or else things can get a little messy. A few bruises here and there will add to the scary features and give it a bit of life but most of the pumpkin-head will be covered up with paint. What paint to use? Anything really as long as it can be washed off with water otherwise don't use it. Mom will have a heart attack!
If you want to do a drawing of a pumpkin face here's how: Draw a full circle freehand and this can be done with one sweep of the hand. Pumpkins are not a perfect circle and they have a slightly flattish area at the top and bottom. Then you can draw lines from the base to show the segments as in the drawing below.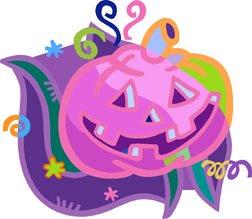 Next step: make the eyes fairly close together with the eyebrows slanting down towards the bridge of the nose. This gives the feeling of anger or "I am coming to get you!" It is not scary yet but let's proceed. Below the eyes we have the nose (Duh!). Sorry about that...what does an awful pumpkin nose look like? It could be like the hole you see in a skull so we'd have to do a little hokey-pokey with our pencils or paint and give an illusion that it is a horrible nose—in fact it is vile! But we don't want to dwell on the nose so let's go down a bit to the mouth.
Yeah? What does a horrible, vile mouth look like that would scare all your neighbors who would rush indoors screaming? Usually the teeth make up part of the mouth so we can draw some teeth in a yellowish-green with goo hanging from the top teeth. I am beginning to feel a bit scared myself now.
We know a pumpkin doesn't have hair but we are not concerned with hairless pumpkins. So let's put some awful hair on top as if he has never been to a hairdresser or his head has never seen a comb.
Now you can give him a body. Yeah, I know, pumpkins don't have bodies except on Halloween night when they come out of hiding to frighten little children. Big kids aren't scared—they'll think it is a joke.
See the drawings below to copy for the scariest drawing you've ever done! Please send me a copy but warn me first otherwise I might have a heart attack!
---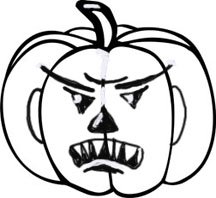 ---
Jan 10, 2018
Fun Party Games For Kids To Enjoy and Have Loads of FUN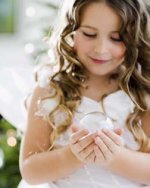 Fun Party Games with lots of ideas you can get right here and it is all free!
Continue reading "Fun Party Games For Kids To Enjoy and Have Loads of FUN"