Fiery Dragon Coloring Pages Where
All That is Required are Your Talents

They are not really scary creatures
These dragon coloring pages come in a variety of grays and black, lots of different shapes and sizes. Some can be quite scary and other simply scaly—like their reptilian counterparts. There's been lots of dragon paintings done by artists, so let's join them and make these really colorful creatures.

Make 'em come to life!
Eastern dragons are quite unlike the dragons you see these days in novels—like Norbert in Harry Potter and Smaug in The Hobbit by Tolkien. Some of these were a little frightening so let's give them loads of color—choose the brightest colors you have and make these creatures come to life!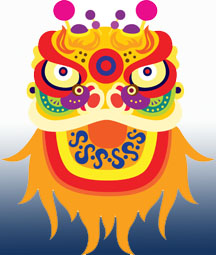 Their food costs a bundle
Hatchling dragons will need plenty of protein in their diets so if you are thinking of buying one at Petsmart please make a note of how much their special food will cost you.
Get a baby dragon and house train it
They will require feeding at least twice a day so you will be kept busy. As you know, these hatchlings can not fly until they are at least 18 months old and need careful nurturing if they are to survive. Often they get eaten by their older cousins who take great delight eating these fleshy hatchlings.
Keep a fire extinguisher handy
If your baby hatchling is a male, you will notice a small beard growing after about a month?this inevitably gets singed quite a lot when the dragon warms up to 3000 degrees and he starts to throw out a few flames. So have the fire extinguisher handy especially if you keep him in the house. Keep a hose pipe handy outside for when he wants to potty as, at this point, he can ignite anything within 10 yards.
Use opposite colors for impact
Now for the coloring-in. Use opposite colors—for example if you choose red then also use red's opposite color which is green. As he breathes red fire, color his body in slime green. It should work quite well.
To Print Select an image you like then click on it. A new window will open with a larger image. Then press Ctrl+P (Mac Command+P) to send it to your printer, then paint some fiery color in these dragon coloring pages!
Your Dragon Coloring Pages Here