Funny Poetry Celebrates Life in More Creative Ways
In truth, it takes more than funny poetry to make people smile or laugh. Tapping into everyone's sense of humor is a challenge that not everyone has the skill to do. Jokes about marriage, relationships and life as a whole is a great way of releasing honest thoughts, without offending people.
Humor has a universal appeal that allows it to tickle minds, relating to people on a more personal level. In this regard, giving out funny poetry as a new way of delivering messages of congratulations and greetings offers a fresh change to the traditional greeting cards.
Sending out funny poems is a great way of bonding with family, friends and colleagues. Its irresistible appeal never fails to solicit curiosity, which convinces even the non-poetry readers to read it. While most people would not admit it, poetry makes an interesting read. Every day, people are subjected to the charms of poetry. We hear passages of love quotes in some Hollywood movies, we hear lines from the poems of great people quoted by politicians in their speeches and we see poetry through product advertisements.
No one can deny the role of poetry in everyday life. It stamps a different kind of meaning to life. While there are so many types of poetry, it is through funny poems that we are given the chance to makes use of humor that makes life more fun.
It is hard to say the right words or choose new greetings for certain occasions. Often, we turn to greeting cards with messages that run closest to our heart. But while traditional cards offer generic and impersonal greetings, poems gives more meaning to life's occasions on a more personal note. There's no need for great poets to complete one that fits your thought best. Many times, simple words and simple rhymes do wonders in expressing thoughts and feelings. Many times, humor as the main element of funny poetry spins a whole new meaning to simple words and rhymes.
The Wonders of Funny Poetry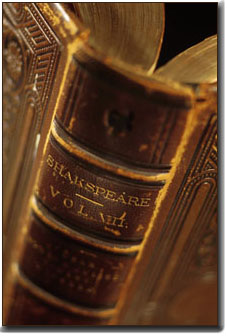 Funny poetry can do wonders in making life bearable. Reading funny poems is a great way of diffusing the tension between fighting spouses and arguing friends. However, it is hard to put humor to our daily life. Not everyone has the talent to spin words to make funny poems work wonders in improving the mood and diffusing the tension in our daily lives. Thankfully, pre-composed funny poems for all occasions are made available to help people forge stronger ties among families and friends.
Whatever is a life without a touch of humor in it? In any occasion, nothing can make a more memorable impression than giving your loved ones a good laugh or making them smile. In this light, funny poetry has introduced an engaging and creative ways of delivering personal messages through occasions.
With a little imagination and inspiration, funny stuff like this can double as a personalized gift for all occasions. What's more fun is that it has a universal appeal. Young and old, no one can resist an engaging thought that is presented through measured words and rhymes. If you are someone who loves to send personal messages to loved ones in time for special occasions, greetings through funny poetry offer you the chance to share your thoughts to the people that matters in more interesting ways.
---
A Short Poem by Emily Dickinson
Yesterday is History, 'Tis so far away, Yesterday is Poetry, 'Tis Philosophy,
Yesterday is mystery, Where it is Today, While we shrewdly speculate, Flutter both away.