Puppy Coloring Pages For Creative Kids
These are great puppy coloring pages for young children and maybe adults will get some enjoyment out of them. Have you ever had the urge to dress up your puppy in way-out gear with bright colors, zany hats or those ridiculous bandannas? I don't think your puppy will feel really cool dressed up like a human!
Puppies are amazing little animals in their cute mannerisms, their playful ways, loving you unconditionally even though at their tender age they can be a trifle naughty?especially when they soil in your nice clean house. No manners at times. But they can be easily trained.
Create an impact with your colors
Puppy Coloring pages can be a lot of fun especially when you can get out your large colorful Sharpies or Crayons and splurge in the most creative way. Although puppies are not "colorful" in their luxurious furry coats, you can use bright colors to create an impact on your friends or family. If you colored the image in then it is really part of you, right? Yes, it is YOUR creation.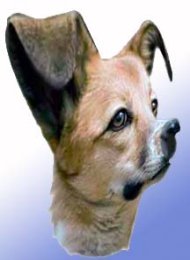 There are lots of coloring books for young girls or boys. On this page you will find lots of links to click on to find images you like to color in, girls might like Cinderella and Sleeping Beauty and the boys might like cars, dinosaurs or even some of the many animals here. Take a peek below to see what really interests you.

Do you have a natural color sense?
It can be magic to color-in images and pictures especially if you can stimulate the eye and emotions in other people. Some of you may have a natural color sense and can just know or feel what color goes with what to truly harmonize. A lot of you will find it difficult to harmonize but it will fall into place as you gain experience. This is why coloring-in pages with an outline of an image will enable you to concentrate only on color and of course the "value" of the color. The "value" is the lightness or darkness of a color.

Do you use color a lot?
If you want to become an artist, illustrator, interior designer or any profession where you have to use color on a daily basis, then you will have to study color extensively which will include the color wheel.

The three primaries
So here are a few tips on how to color in to make an effective painting; do you know what the three primaries are? Red, yellow and blue. If you mix red and yellow together in equal proportions what color will you get? Yep, orange. And if you mix yellow and blue? Yes, green. When you start mixing them like this they are called "secondaries."

To Print these puppy coloring pages press Ctrl+P
Okay, so select a puppy image below by clicking on it. A new window will open up with a larger image to print. Then press Ctrl+P to send it to your printer. I would love to see some of your results so send me a pic of your original puppy coloring page and I will publish it here.



---
---