Draw Cartoon People This Easy Way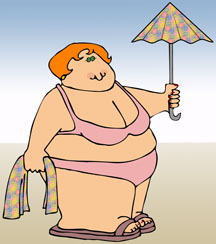 Learning how to draw cartoon people can be fun and quite easy to do. It does not matter what your age is, if you love to draw you will find this a breeze.
You may have backed off in the past when you have a piece of paper in from of you with a pencil but when you have done a few drawings as shown here you will be amazed at your new found ability!
There is everything you need here in these simple steps to create your own goofy caricatures whether you are just starting or have a little experience or if you just like to doodle a bit. We've all doodled on scrap paper or on a telephone directory and some of these can be very creative. That's how we can start here, just a few doodles to warm up.
Your cartoon drawings do not have to be realistic in any way, they can be crazy as hell with batty faces, a loony nose or a freaky hairdo that grandma has. The body of Your cartoon drawings also be weird or quite unlike any human whether fat or slim, ugly or beautiful - so there is really no limit to what you can achieve to make your cartoon people humdingers.
To draw cartoon people within these initial steps can be like a walk in the park, you will be amazed at your ability to get laughs from your buddies--and you know what? You will want to go on to drawing animations and that will be a real hoot.
Once you have all the basics under your belt, you will then have the urge to create your own nutty characters as you find in your Sunday newspapers from Alley Oop, Prickly City, Flo and Friends, Drabble, Heathcliff, Zack Hill and numerous others. So what would your favorite cartoon strip character be? Well, guess what? You CAN create something equally as good or even better and make plenty of loot by doing it.
You have many choices on the Internet on learning how to draw cartoon people. This makes it so much easier for you to grasp all the basics in little time and effort. Your very first step should be to just scribble or doodle on a piece of paper anything. Just scribble without thinking it has to be something or a character. Warm up to the idea of using a pencil without having to create a masterpiece...a great cartoon drawing will come later.
You will find a link on this site about "Gesture Drawing" which gives you a jump start at the beginning. Here you will do a warm up exercise of 30 - 60 seconds without taking your pencil off the paper. It is fun to do and you learn to see things as they are. But this is down the line for you—so let's start off by doodling first by following these easy steps. Above all, have fun, if it is not fun then don't do it.
How to Draw Cartoon People - more tutorials to follow on this page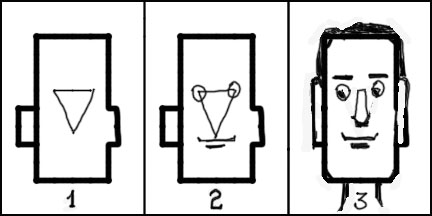 Cartoon head are all shapes and sizes. from round, square, oval, triangle and zillions of shapes in between.

In all these boxes you see on the left, they all have different head shapes. This is how you begin to draw your cartoon people. Go for a basic shape you like, maybe the rectangle you see here in the first box.
You then draw in the small triangle inside the head shape you have drawn. The top part represents where the eyes will be positioned, and the bottom part, the V is where the end of the nose is situated or the beginning of the lips.

When you get to the third drawings on the extreme right, rub out the guidelines. Copy what has been done here then try your own funny cartoon.

Have a look at this video on drawing clothes for Cartoon People
---
Jan 10, 2018
Fun Party Games For Kids To Enjoy and Have Loads of FUN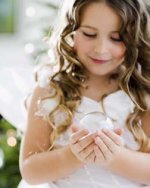 Fun Party Games with lots of ideas you can get right here and it is all free!
Continue reading "Fun Party Games For Kids To Enjoy and Have Loads of FUN"