Cool Clean Family Fun With Kid-Friendly Activities, Great Cartoons, Coloring & Games
"The kids LOVE it! Especially the coloring pages."

Take a peek at some of the things you and your children can do together - and have fun...
And then you can find Wedding Cartoons, fun birthday cards, coloring pages and sheets - so you can color in flowers, dinosaurs or dragons! There are even magical items like masks, funny faces and wonderful caricatures. And if you like HALLOWEEN and scary stuff, it's all here for you too!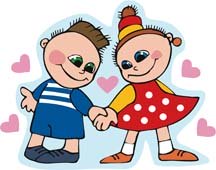 Pages on Humor, comedy, satire, laughter - you can even send in your own jokes with your own page here!
Caricatures and cartoons that create comical humor - all fun stuff, nothing serious
Funny Text Messages that teens love and really funny jokes for tweens - kid-friendly stuff and sometimes a little zany
Fun PARTY GAMES for the whole family to enjoy. You know how kids love parties!
Laughter Therapy to make you feel relaxed and worry-free
Children's funny jokes and funny quotes
FUNNY VIDEOS - from funny dogs, cats and funny people
---
Go for the creative coloring pages, a variety of images await you from ballet coloring sheets, animals of all types, people and even your favorite politician. So you will discover lots of fun.
Copy and print any of these images including all the drawings—and there are loads of them. All thumbnail pics are clickable to a much larger image which opens a new window when you click on it. Then press Ctrl+P to send it to your printer.
Funny Cartoons—Will Turn That Frown Upside Down!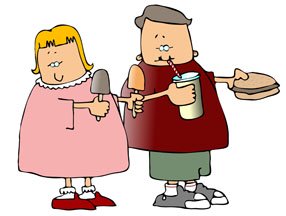 Funny Cartoons Add Humor to Any Day.
Funny Cartoons can bring a smile to even the worst day. You know the kind of day I mean! One of those days where you have to change your shirt three times before you get out the door. Once because of a milk accident, one unfortunate painting disaster, and one very close encounter with 'digger' the dog. You've lost your umbrella and you get a soaker on the way to the car and your lunch is still sitting on the kitchen counter.
A funny cartoon in your email box, or left on your desk by a well-meaning friend can brighten even the cloudiest day. After all, disasters in animation are much funnier than real life.
Yes, Turn That Frown Upside Down!
Family fun cartoons are humorous as they can be enjoyed by the whole family. No matter what your age there is a cartoon that will tickle your funny bone. They are easy to share and can cause a chain reaction of humor. Some of the funniest moments in life are depicted by our favorite cartoon characters.