Funny Quotes and Inspirational Quotes Families Love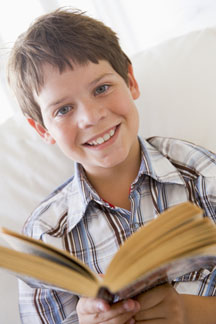 Add some funny quotes to your life!
Phrases that may boggle our minds, give us a smile, inspire us, change our attitude, or make us think. There are some funny quotes that may throw us into jitters of laughter. There is a world of cute funny quotes waiting to be explored by us, waiting to add smiles, and more smiles to our daily lives.
"He who can, does - He who cannot, teaches." This is a famous quote from the pen of George Bernard Shaw. Such many more famous and witty philosophers have left behind a legacy of finely arranged thoughtful words for generations to cherish.
These are in almost all spheres of life. Specific quotes for specific occasions can render them a joyous and hilarious touch. For example funny birthday quotes on décor walls, don't you think that is a great idea after all?
Make quotes part of your life
Not just quotes by philosophers and authors of the past, even funny movie quotes of the present time give us a reason to smile. Be it movies or television shows, some quotes and one liners are so good they become a part of our lives. How many times have you tried copying Joey from FRIENDS and say "how you doing?" Or said "legen...wait for it...dary" because Barney in 'How I Met Your Mother' says it. So, if you have scarcity of laughter in your life, just take one famous quote and see your life transform.
Emotional Quotes
There are quotes for all emotions. Whether you are feeling happy or sad, whether you are in love, or are getting married or are about to become a parent. Funny quotes can help you sail through these moments of life with a dash of zest and humor.
Funny love quotes "Love is when you tell a guy you like his shirt, then he wears it everyday.?"
Don't you think we should keep seeking such marvels for ourselves to ponder over? Marriage quotes like "The best way to remember your wife's birthday is to forget it once" add to the humor and charm in life.
Did you buy your kid a set of batteries?
Even festivals can be made more interesting and fun with a round of quotes. Funny Christmas quotes are abundant! How about something like ?I once bought my kids a set of batteries for Christmas with a note on it saying, toys not included.?
Funny Christmas quotes
What I don't like about office Christmas parties is looking for a job the next day. —Phyllis Diller
Similarly, one can find funny sports quotes. Sports are important part of our lives. It's easy to fumble on funny stuff whether you are winning or losing.
Do you have a punch line?
No matter what road of your life you are treading on, fun and humor can make it simpler and easier. All you need is a punch line that gets you out of life's twists and turns. So laugh out loud and be merry, there is just going to be one life and you better live it fully.
Funny sports quotes
I've found that prayers work best when you have big players. —Knute Rockne
A cheerful retirement affair
Events like retirement need not be only be nostalgic. They can be a cheerful affair with the funny retirement quotes around. So go ahead, and make them a part of your speech, a part of your life, a part of your mind, a part of you.
Funny Life quotes
"Don't take life too seriously. You'll never get out of it alive."