Funny Puns and Punny Puns With a Buzz of Laughter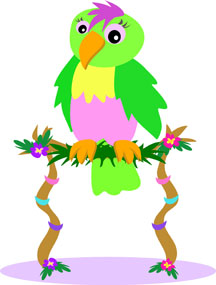 Funny puns play with words like children play with their parents. They have an irresistible charisma that allow them to put new meanings in ordinary word.
Funny puns are pretty much a figure of speech, a play of words to give classic phrases and common word expressions a more interesting and humorous meaning.
People have said that puns are the lowest form of humor. If that is a fact, why are highly intelligent people fond of using them? Oscar Levant responds, "a pun is only the lowest form of humor - only when you don't think of it first. Ambrose Bierce responds, "pun is a form of wit to which wise men stoop and fools aspire". The great Edgar Allen Poe responds, "of puns it has been said that those who most dislike them are those who are least able to utter them".
Actually, it takes skill to make a pun work since it relies on word play. Perhaps those that are not so fond of puns have difficulty understanding what they mean.
While children play with their toys, intelligent people play with words. Through the course of conversations, incorporating puns into discussions is an effective trick in easing up pressure and putting everyone at ease. In fact, many people create their own versions of puns for fun. Actually, the term 'pun' was coined from 'pundigrion' which means word play. It is an act of deliberately exploiting words and their meanings to give the listeners a good laugh. To create a pun, people usually use similar sounding words to deliver humorous lines with rhetorical effect.
Three Way To Make Funny Puns
Since puns have evolved with time, it has taken many forms. Traditionally, people can make funny puns in three ways. One, they can make use of words with multiple meanings (homographic). For example, you can use the word pickle to describe as a nasty food or situation. You can use synonyms to create a grammatical error effect (homophonic) as in idol and idle. Lastly, you can make use of double-sound words as in 'knock-knock' jokes. There's no better way of explaining what funny puns are than by giving some examples.
The themes of funny puns can go as traditional as jokes about men vs. women, pet animals, dumb criminals and office life. You may have heard of definition puns such as the following:
Crick: The sound that a Japanese camera makes.
Dockyard: A physician's garden.
Khakis: What you need to start the car in Boston.
You may have heard of daffynition puns or words that sounded like a group of other words:
Oboe: An English tramp.
Pasteurize: Too far to see.
Diplomat: One who is disarming, even if his country is not.
Egotist: One who is me-deep in conversation.
Tom Swifties puns refer to the puns created to describe Tom Swift's adventures, from the character created by the author E.L. Stratemeyer in 1900s. A classic example would be "...take the prisoner downstairs," Tom said condescendingly."
Examples of puns about signs of time take a modern form of puns.
Examples are: On a diaper service truck: "Rock a dry baby."
On a divorce lawyer's wall: "Satisfaction guaranteed or your honey back."
At a lumberyard: "Come see, come saw."
Palindromes or words are phrases that read the same backwards as forward are used for classic puns. A classic example would be that one describing the engineer of the Panama canal, "A man, a plan, a canal, Panama!"
Lastly, we have the working world puns. The classic ones include:
I used to be a ballet dancer, but found it too-too difficult.
I used to be a butler, but found the work wasn't my cup of tea.
I used to be a carpenter, but then I got bored.
It is actually easy to create your own version of funny pun. In fact, modern puns have just taken the classic ones a new spin, fitting them to current time?s situations. You can start by thinking of some interesting words with multiple meanings. Think about using them to create humorously describe let's say a current issue or scandal. This should be a great start.
---