Dinosaur Coloring Pages For A Great Painting Adventure
Monstrous Dinosaurs!
You can have an intresting time by splurging on these dinosaur coloring pages. Did you ever see the movie Jurassic Park? Scary stuff eh? Did you know these big animals were closely related to the crocodiles and birds? Some of these mammals were really huge and as tall as 39 feet ? about the height of a three story building and weighed up to 130,000 lbs. Wow, a monstrous size and weight!

Check your local pet store
The word "dinosaur" is Greek for deinos which means basically they were "terrible, masterly, skillful" and "lizard-like." Some were carnivores (meat eaters) and others were herbivores (plant eaters.) Have a peek in your local pet store and see if they have any smallish, baby-like dinosaurs. Select the plant eaters as they are gentler towards humans.

Dinosaurs with bad breath
The growth rate will be quite spectacular so you will have to find a place in your garden. They will require at least one bale of hay a day so be prepared for a little expense. Sometimes neighbors do not take kindly to dinosaurs living nearby, they suffer a lot with bad breath and social habits - like eating anything green, even your garden chairs if they are painted green!

Colorful Dinosaurs
So, let's start off with these dinosaur coloring pages. These lovely mammals deserve a little color. Get a vibrant green as bright as you can find and use bold strokes to fill in the main areas.

To Print click on any of the images and a new window will open then press Ctrl+P (Command+P for Mac) to send it to your printer. You will have a great outline image to color in. Note that some of the dinosaurs are facing upwards in 'landscape' format so turn the printed page around. Let's see some great results!
Monstrous Dinosaur Coloring Pages - Click on Image to Print
---
---
Jan 10, 2018
Fun Party Games For Kids To Enjoy and Have Loads of FUN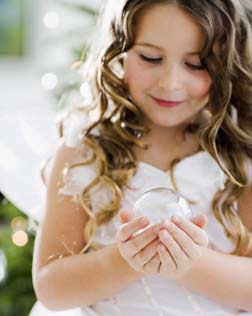 Fun Party Games with lots of ideas you can get right here and it is all free!
Continue reading "Fun Party Games For Kids To Enjoy and Have Loads of FUN"
A Kid-Friendly Family Site
Indoor Party Games for kids are very rewarding to create for this new generation of youngsters.
Birthday party games can be a real hoot for the very young especially hiding thing similar to the Easter Egg hunt.
This age group just love to dress up with fancy clothes and makeup—so there is no limit to what you can create!
Drawing for Children
Children love to draw especially those characters who are in vogue like the Disney Gang and all the goofy characters you will find in Disney World. Comic books are also a great source of delight for young children.
Go to the links page here to find lots of creative things for kids to do.