Rose Coloring Pages For You To Create
Great Art With Your Personal Touch
You CAN create wonderful paintings your friends and family will admire you for, it does not take great effort to create a stunning painting with YOUR personal touch. These Rose images are basically a rough guideline to release your inherent abilities as an artist.
On these Rose Coloring Pages you will find a wide variety of shapes, sizes and forms you can color in. Perhaps you'd like to color in roses for decorative themes, a painting perhaps? Maybe a card to send to your lover? The printed copies you send to your printer will all be about 5 inches by 7 inches but the height can vary slightly due to the actual shape of the rose.
Roses are perennial (meaning they grow in all seasons of the year, okay, okay I know you know this stuff) of which there are over 100 types of roses from hybrids (a mixture of two things or more) to the truly wild rose. Some of the stems of these beauties have sharp thorns aimed to keep us varmints at bay as well as other plant predators. Have you ever been pricked by one?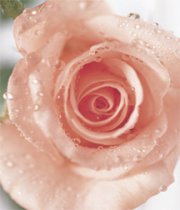 Some of these lovely species are bred for their fragrance ("Ah, that lovely scent") is made from a mixture of rose oils - or you could call them "essential oils." This technology goes way back to the land of Persia, some eons ago before you were born.
You know the French developed this modern technique to what it is today from their centifolia rose oil and where you'll find Chanel, Serge Lutens, Estee Lauder, Guerlain and dozens of others. Do you know why these perfumes are SOOOOoo expensive? It takes over two thousand flowers to make one gram of oil!
How about coloring in some roses? It is almost like painting by numbers but more creative. There have been many artists who loved to paint roses. Our old friend Renoir who started his career as a ceramic artist painting roses on plates, saucers and cups amongst other ceramic stuff.
He didn't have rose coloring pages to help him. He then graduated to painting canvases' as well as being great at painting the female form. Redoute was probably the most well-known as being a prolific painter of detailed roses. Have a peek at his paintings and do some coloring in from them, you could learn a lot just be studying his works.
And who said "A rose is a rose is a rose" - Yep, Gertrude Stein from one of her poems.
"Oh, my love's like a red, red rose that's newly sprung in June" - Robert Burns
To print any of these Rose Coloring Pages please click on the images you like which will open up a larger image in a new window. Then press Ctrl+P (Mac: Command+P) to send it to your printer.
| | | |
| --- | --- | --- |
| Rosa | Roses | Alba Rose |
| Bonica Rose | Rose Delicata | Rose Shrub |
| Rose | Rubus Rose | Hansa Rose |
| Hardy Rose | Rugosa Rose | Rose Hip |
| Rosa | Roses | Alba Rose |
---