Your Graceful Princess Coloring Pages
Great Princess Coloring Pages For Kids
Yes, you are a princess, no matter what!
These princess coloring pages will give you lots of pleasure. You know any girl or woman can be called a princess if she has loads of popularity - if you are a lady at your school prom you'd be classified as a princess, and you probably were. Daddy's call their little daughters princess and granddads do. So a princess can be any lady of any type, young or old, goofy or sane, merry or sad, barmy or brainy, delightful or just a pain in the butt.
The Paper Bag Princess
You will see in some of these princess coloring pages, images of the classic type, images of fat or cartooned princesses, ugly and beautiful, some dull, other bright. Have you read the well-known story of "The Paper Bag Princess" who realized her prince was just a beast? He was a horrible creature and someone no princess could possibly love. A princess is usually much smarter than a dragon, and dragons are not very smart as you will know in the book "The Practical Princess."
Princess Odette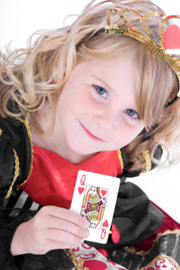 A Princess From Swan Lake
And the lovely Princess Odette was turned into a swan by a sorcerer's curse which is from Tchaikovsky's Swan Lake. The Princess became a giant swan who saved him against that nasty character Rothbart. This Rothbart dude could put a nasty spell on anyone who crossed his path, and many did. The bad guys do not always win you know.
The Not-So-Wonderful Princess
A modern day princess is supposed to be refined, elegant, feminine and lovely, both in personality and appearance. Not all of our modern day princesses are like that. A few, not many, are not nice to be with at all. These few can be aloof, arrogant, condescending, gross or just plain yucky.
The Modern Capable Princesses
These modern day princesses can be very capable of helping others as Princess Diana did during her reign. Princess Leia Organa was a very able woman in the Star Wars movie. She was caught by Darth Vader trying to conceal plans to the Alliance - well, you gotta have these antagonists vs the protagonists otherwise there is no story is there?
You do not have to have a title to be a princess
You will see here some pictures above and below of some lovely young ladies who are really a princess in nature although not in title. Following these images are pages of princesses you can color in. To print a copy, just click on the image you like, your printer will do the rest. Have lots of fun and please sign up for a free weekly Ezine or RSS feed to see all the new stuff that is added on this website.
Fairy Baby Bedding Does your nursery need a little splash of color and style? Does your little princess dream of castles and ponies and magical worlds?
To Print Click on any of the images you like which will open up a new window with a much larger image. Then press Ctrl+P (Mac: Command+P) which will send the image to your printer.
---
| | | |
| --- | --- | --- |
| Princess Carla | Princess Leia | Princess Berta |
| Princess Sophia | Princess Maria | Princess Mary |
| Princess Grace | Princess Irene | Princess Sara |
| Princess Louise | Princess Nora | Princess Leonor |
| Princess Elena | Princess Astrid | Princess Salma |
---