Cat Coloring Pages and Delightful Funny Ones To Color In

In these Cat Coloring Pages, you will discover a variety of cats, mainly domestic but we will also add some of the really big cats on another link. All these are printable cat coloring pages for you to enjoy coloring in.

Did you know we humans have been associated with domestic cats for nearly 10,000 years? These amazing animals have "free-floating bones" which means they can squeeze through an opening the same size as their heads.
You can often hear a cat make various sounds from meowing, purring, growling, hissing and even chirping. They are delightful creatures and probably the most favorite of all pets.

For $50,000 you can "paint" your cat which lasts for about three months. My guess is you have to have a lot of loot to make your cat really different and colorful—you can color these cats here for nothing, not a dime.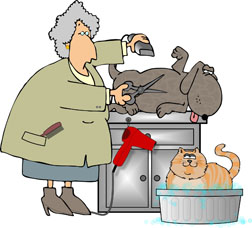 You've heard of "taking a cat nap" from grandpa no doubt and this comes from a cat's ability to fall asleep for brief periods of time. So if you nod off for a few minutes you are taking a nap.
All these are printable cat coloring pages and are really great activities for young children to enjoy. Even grade school children will enjoy coloring these pages. Just scroll down and click on the image you like to print.
You will also find here links to print kitten coloring pages, hello kitty coloring pages, the big cat-lion coloring pages and pages on fat cats. They are all fun things to do!
To Print, click on the image you like which will open it in a new window then press Ctrl+P to send it to your printer.
---