Funny Love Notes "You made my day"
Some people write funny love notes all the time.
Mothers write them to their children and slip them in their lunch boxes, husbands write them for their wives, especially if they want to get back into her good books, and wives write them for their husbands for all kinds of reasons.
Everyone enjoys a smile or even a full hearted belly laugh and, which is why most of us like reading and receiving funny love notes. We enjoy reading some of the things that others have written about their nearest and dearest too. Some of these sayings might make you cringe a bit, but they are the kind of things that men and women write and say to and about each other.
If you take a look on the internet or in quotation books you'll find definitions of love as well as funny things that people say to and about their loved ones, but you can have just as much fun when you write your own funny love notes and love poems, so here are a few to get you thinking and they may make you smile.
Notes for Husbands and Wives
When people are married they have to learn to live together and sometimes it's good to think of a love note that deals with those annoying habits we all have in some way or another.
"I love the way your socks look on the carpet but I think they'd rather be in the drawer."
"Darling, you have a lot of hats for someone with only one head."
Gender Based or Gender Bias?
Marriage has always been the source of gentle gender based comments like the few examples that are given below...
A wife is not like your Sunday best suit, only to be taken out on occasion.
Some husbands are like aching feet, difficult to live with but even harder to live without.
Most married men only have one suit because all the space in the wardrobe is taken up with their wife's clothing.
Men are good at earning money women at spending it.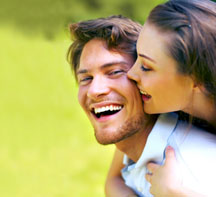 Funny love poems
Sometimes funny love notes are more like poems and may even be written in cards between sweethearts and husbands and wives. So here are couples to get you thinking, one from a wife to her husband and one from a man to his sweetheart.
On the day that we wed
There was hair on your head
And I loved it
Oh really I did,
But over the years
That hair disappeared
And I could see more of you
so I did.
Sweet darling girl
With your hair all acurl,
You've left me stood waiting again.
Won't you please be my wife
For the rest of your life.
So that I can come in from the rain.
Take a look around the internet or in books of quotations then you are bound to find a wealth of quotations, tongue-in-cheek love notes and funny love poems.
Jan 10, 2018
Fun Party Games For Kids To Enjoy and Have Loads of FUN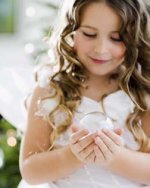 Fun Party Games with lots of ideas you can get right here and it is all free!
Continue reading "Fun Party Games For Kids To Enjoy and Have Loads of FUN"