Online Educational Games for Kids
Posters and board games = Out. Online Educational Games for Kids = In. There's a new way for kids to learn while having fun, and it involves a computer. Now is no longer the time for round-ended scissors and poster-making but a time for clicking and dragging. As the new era for kid's entertainment grows, here is a guide to where one can find amazingly entertaining games for kids of all ages.
This amazing site has too many educational games that are also fun and can be used by any child over the age of 3, or before if the child can use a mouse before that age. Its bright colours and cartoons are alluring and promise an immense world of fun and education.
Divided into sections, the games are a source of entertainment and a challenge to the young learner on the journey to discover the world. In fact, the site offers games in different subject areas including Health, Science, Geography, Math and many more. There is also a section dedicated to the young American student with games about each American state. Another section has games for preschoolers with brightly coloured games and cartoons such as Counting Carnival, Colors, Shapes and Numbers.
Many Games With Fun Brain
Funbrain is a website that has been around for years and is popular for many reasons. First of all it has many games, some of which also come with animated graphics, bright colours and sounds. Games are sorted in levels and in two sections ; flash arcades and classic funbrain games. Another reason why this site has been popular for so long, is that it offers more than games. A section of this site is dedicated to web books and online comics, one of which, 'Diary of a Wimpy Kid', will soon be available in theatres! Here is Online Educational Games for Kids at its best!
This site is perfect for kids aged 3 to 6 with sections designed for Math, Science and spelling. A list of all the games available on the site can be found on the homepage, and they are also in different parts of the site according to subject, age and grade which makes it very easy to find a suitable game for a child. It has loads of pictures and amiable cartoonish characters and it is animated and with fun sounds to go along with the games. This site is a superb one for the youngest of learners with tons of online educational for kids that help with their first steps towards education.
Games make learning much more appealing and fun to kids. Math may be boring at school, but a game will sometimes have a better effect, making the child enjoy it and learn it well. Benefits such as this are innumerable. It is important to note that even though all these sites are child-friendly, a child should never be left unaccompanied while using a computer.
---
Online Educational Games for Kids - Fun and Learning Combined
Kids Games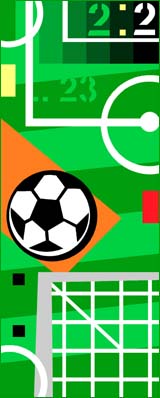 Online Games
Funny cartoons are a great way to laugh and bring more happiness into your life. Laughter is contagious and so is clean humor found at



Family Fun Cartoons.
Enjoy This Site?
Then why not use the button below, to add us to your favorite bookmarking service?



Copyright © 2008-2010 All Rights Reserved Family Fun Cartoons