Family Fun Links For Wonderful Things For Kids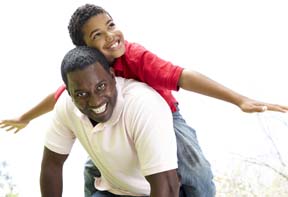 Recommended Sites Selected For You
The Family Fun Links here are all members of of the well-known SBI who have all built their sites with a simple system of block-building as I have done.
Just about everyone's dream is a job that they can do at home. No commute, no bosses, and a chance to work in your own time. This page emotionally connects with anyone looking for a new life and new possibilities... moms, retirees, people with health problems, and anyone looking for a job they can do from home.
SBI! has the power to deliver on this dream., the company hosting this site and most of the others here and with a link to their sites, therefore come highly recommended. You will find no junk sites, no spam, no nonsense and no hype - only stuff you can give your children to enjoy. If you want to check it out sometime please check the link at the footer here. There is no sales hype or selling at all, it is worth taking a peek!
There's some very interesting sites listed here, perhaps some are of no interest to you but there maybe a few you'd like to take a peek at? For example, here are some great sites: (these are not clickable-links, they are the blue underlined ones below)
This page is of course all about suggested links where kids can have fun and these links are all here at Family Fun Links. Go to Site Map below where there are all the links you will ever need.
How to teach young children the things they enjoy.
All types of crafts for children and parents to enjoy.
Lots of Coloring-in Pages and Sheets.
Funny animal pictures both cartoons and images.
Videos of Cats and dogs in their hilarious moments.
Jokes, Quotes and Funny Sayings.
Kid-friendly Family Vacations.
Indoor and Outdoor Family Games.
Click 'N Read for Children of all Ages.
How to Draw from Toddlers to Teens.
Online Games for all the Family, party games, indoor games.
Halloween Masks and Coloring Pages.
Valentine Quotes and Funny Love Notes.
Lots of Kids Activities.
Teaching Skills for Kids.
Truckloads of things to do for Tweens and Teens.
Here are the great Family Fun Links and Coloring Pages
To inspire kids with cool new learning skills they can share with their friends
Cool new interactive skills for kids - so check out these video clips below. No skill is off limits - from break dancing, to speed packing, beat boxing to bounce juggling, from rock climing to balancing spoons on your face. There's no excuse for being bored so get up and get involved! See these kids in action here!










Self Help from SelfGrowth.com is the most complete guide to information about Self Help on the Internet.




Marriage For Today - Christian marriage book and resources
Marriage resources and guidance for Christian relationships, married couples, and those in love.


For Ice Cream Freaks

A Reliable Source of Information for raising and caring for children
---