Free Printable Coloring Pages - A Casual Favorite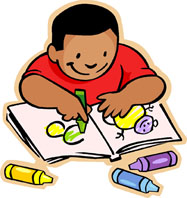 Save a few dollars
You will find a large choice of printable coloring pages, these are free to print which does save you a few dollars on buying coloring-in books. On this Family Fun site we have lots of goodies for you to color—from hello kitty coloring pages to kids coloring pages and a variety of stuff for everyone to enjoy.
Educational, Creative or just Fun!
And you know, a lot of these coloring pages are educational and creative. They may guide you along a path you have not discovered—that wonderful "Aha" moment when everything becomes brighter. The images you see here are not printable from this page, please go to the links below.
Appearances are sometimes deceptive
All these printable coloring pages are basically line art and some of them have gray areas to show the form. We call these gray areas ?value? which is a lightness or darkness of a color or shade. These gray areas are sometimes "crosshatched" which give the appearance of it being a solid color or value. If you look very closely at a newspaper photo you will discover it is made up of tiny dots and not a solid color. Same thing.
Some really great coloring pages
There was a book publisher in the late 19th century who created line art for children to color in and one of the books was titled "Little Folks Painting Book" but these line drawing books did not really become popular until the 1960's. Now, on the internet, there is an abundance of coloring-in books on just about everything you can think of. Some of it is really great stuff and some quite yucky!
Visualizing things with pictures, not words
All art forms are non-verbal meaning they can be understood by anyone as they are beyond any language barrier. They help to form a child's understanding by using visual concepts rather than words. We have created printable coloring books to enhance a child's grasp of basic concepts. You will find plenty of these here rather than characters like Batman and Superman coloring books you see so often—offering no participation in creativity.
A storyline and pictures go well together
Some printable coloring books offer a storyline to go along with the images. These of course do not fit in well with "flower coloring books" or "Valentine Coloring Pages" but certainly with animal coloring pages, Sleeping Beauty and Cinderella Coloring Pages.
Create your very own drawings to color in!
Click on some of the links here and you will find "How to Draw" simple things like an elephant, penguin, kitten and cartoons and many more to create all your very own coloring in pages. Start off with something you like to draw and as you practice, you will find you can draw well. It does take a little time but eventually you will be happy with your line drawing and creative coloring in. Send your colored-in painting to me here and we will publish it on this site.
To print any of these printable coloring pages click on the image you like, then press Ctrl+P which will send it to your printer.
Free Printable Coloring Pages - Click on image to print
---