Coloring Pages To Print and Color In
Enter into the wonderful world of coloring pages to print where you can immediately select an image, send it to your printer and Hey Presto! You have an outline image to give to your kids right away. There is a great variety of images to choose from if you click on one or more of the appropriate links below.
Unlock the doors in your kid's creative mind
In the short history of the internet, we have discovered the wonderful coloring pages to print give our kids something of interest and, at the same time, unlocked some of the doors in their creative minds enabling them to discover there are no limits in color, form or style.
Endless benefits for your child
The benefits are almost endless; it is a creative activity, it teaches kids control of the medium they are using, be that paint, crayon or charcoal, it is therapeutic giving the child an insight into spiritual realms, unlocks creative juices using various mediums, it is fun as there are no restrictions on the child—the child does what he/she thinks is best, there is no invalidation most of the time (some parents DO say "It shouldn't be done that way") which is NOT good for a child's creativity. A child should always be left to his or her own devices with no input from parents or teacher.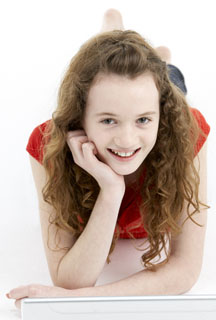 Validation for your child
Honest validation from parents, peers or teachers is great for the child?s self esteem and she can only grow as a result of it.
Unlimited Coloring Pages to Choose From
There are thousand of coloring pages to print online from Disney characters, Tinkerbell, Sponge Bob, Postman Pat, Superman, The Incredibles, Cars, Ninja Turtles, Robots, Bug Bunny, Homer Simpson, Daffy Duck, The Grinch and hundreds of images from recent movies and TV shows. All these images are downloadable and are free to print.
Increase your child's awareness
Imagine what coloring-in pages will teach your child who is just learning how to speak? The coloring-in alphabet will reinforce the child's awareness of the noun or letter, especially if there is an image to support both.
Do you need a break from your children?
The beauty of having coloring pages to print is they can be entertaining for children on bad weather days, traveling or if you really need a break from them. We all do don't we? Need a break from out kids sometime?
Loads of printable coloring pages here!
You will see links below to quite a few printable coloring pages and the images range from flowers, cartoons, animals, fairies, pets, cats, dogs and a host of others.
To Print just click on and image you like and you computer will open up a new window with a large image. Just press Ctrl+P or Command+P on a Mac, to send it to your printer or right click. Let your kids have loads of fun and enjoyment!
Coloring Pages To Print Below - Press Ctrl+P
---
There's quite a bunch of coloring pages to print on this site. They're in their thousands so you will find something that will interest you. Just click on some of the links in the left column and I'm sure you'll find something you will like.
What have we got? Well, there are the favorites to start off with: coloring in animals which kids seem to love. Then you will be delighted to be creative with your colors if you take a peek at the dinosaurs and dragons. As you know, dragons are mythical creatures and probably more interesting to really splurge with color.
Then for the girls, you will discover princess coloring pages, ballet coloring where your crayons can give you great texture effects; fairy coloring pages with a delightful gossamer feel that will surely inspire your creativity?
Then you will come across the unusual like Picasso with his style of images of distorted faces to adorable puppy coloring pages.
There is no limit really to what you can create with these easy-to-follow outline drawings—but these images are here only as a guideline to further your interest in art and creativity. Everyone is inherently creative but this ability can be increased by your very own love of images of all sorts.
As you've heard, a picture can replace a thousand words and that is true. Look how young kids just love to draw with gay abandon, no inhibitions at all and their images look soooo creative—and it is only later when children are invalidated by their peers, teachers or parents that they lose their creative talents, which a shame!
There are a few things to remember, there's some awesome pictures to color in but they require your searching a little for something you love to color in, your time of course and your enthusiam! And guess what? You do not have to pay for anything on this site - it's all free!