Angel Coloring Pages Make Beautiful Impressions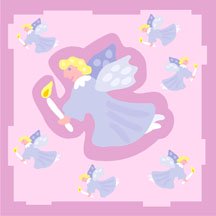 Heavenly Angels Full of Cheer and Delight
These Angel Coloring Pages will show you how heavenly angels may appear. It is often seen they are human in form, full of cheer and delight. Angels will often be seen in religious museum paintings and they are all pretty much like humans. On some of these angels coloring pages you will find a few who appear to be quite goofy, even if they are in their "seventh heaven."
Is your Guardian Angel looking after you?
Do you know the dictionary definition of an angel? Here it is "A spiritual being superior to man in power and intelligence" and "A white robed winged figure of human form. We also have "Guardian Angels" who are supposedly looking after each one of us; this was written up extensively in early Greek philosophy.
Angels with a sense of humor
Some angels can be good or they can be bad; they can be heavenly or have a great sense of humor. They can fly or float though space maybe even do a bit of time-space travel. Now what I've heard about angels is that there is a pecking order ranked highest to lowest—for example there are angels, archangels, cherubins and seraphims—with a few in between.
Quote "We shall find peace. We shall hear the angels; we shall see the sky sparkling with diamonds." Anton Chekhov.
The Celestial Angel full of Color
Here you will find a variety of Angel Coloring Pages from Cartoons to the traditional style where the 'Old Masters' painted angels with lightness and love. You can of course paint these angels with lightness and soft color for that ethereal look. Try it, it may look great!
More coloring-in pages are added every week so please call back. Write and give your suggestions or ideas about these angel coloring pages.
To Print an Image
This will only print the image, not anything else on this page and the printed size will be approximately 6" x 8". Click on the small image which will open up a new window, then press Ctrl-P to send it to your printer. Have fun!
Angel Coloring Pages Ready to Print