Cinderella Coloring Pages Tell The Magic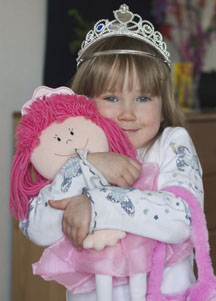 A bad attitude
Use these Classic Cinderella Coloring pages for your pleasure in creating wonderful images of beautiful young ladies. Way back in the dark ages there was a widower (a man whose wife has died) who married again to a horrible woman who had two daughters and both were quite ugly in their attitudes to their step sister. So color them in as you see them with their bad attitudes. A bad attitude equals bad color.
What's in a name?
As you know, these three ugly women made Cinders do all the chores around the house. her name was Cinders which later became Cinderella) You can add "ella" to the end of any name to make it sound more romantic. Coal-ella, Cheesella, Fredella, Maryella, Annella - and so on, ad infinitum - so we'll add Cinderella Coloring pages as Cindy would not fit in well here.
Yucky colors for yucky people
The sweet Cinderella had a great attitude (this helps a lot in life) but due to her shyness would not mention the three "uglies" to her dad as he was fiercely controlled by his new ugly wife. The two step sisters' treated Cindy like dirt and would not let her rest for one moment. So, color in the ugly sisters with yucky colors and Cinderella with a sweet pink. When you color in the mother you can make her even yuckier than her daughters.
Dirt Color for dirt
Remember Cinderella was the "chore" girl so she did have dirty clothes when working around the house so give here a few gray marks on her tattered clothes, also make her hands filthy and a touch of grime on her face with your coloring.
Go on, have a ball!
There was a young prince living in a huge mansion in the land which was about the size of a small ranch in Texas. This handsome price who was not hard up for a buck or two, invited all the eligible ladies in this tiny land to a ball so he could choose a wife. The two ugly sisters got their invitation and proceeded to taunt Cinderella saying a filthy maid would never get an invitation to the ball.
If you print up some of these Cinderella coloring pages you will get a good feeling for the story.
A Fairy Godmother is nice to have around
Well, the fairy godmother was listening to all this ridicule and had the desire to help this down-trodden child. It is good to have a fairy godmother hanging around to help eh? She heard Cindy's cries of woe and magically appeared asking her about her problems - having those magic powers she knew the problems Cindy had and was wise enough to keep quiet.
Don't cry Cindy
As the ugly sisters caught a hired limo to the ball, Cindy cried full blown tears and the FG (fairy godmother) swept them away. At the same time FG changed Cindy's tattered dress into a modern Christian Dior gown - probably from Paris with all the Gucci trimmings.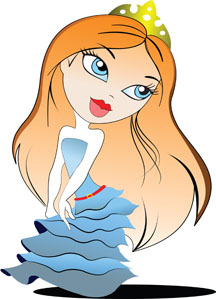 Gucci and a Lippizanner
The Fairy Godmother changed this into that and that into this and presto! Suddenly there appeared this wonderful coach reserved only for royalty appeared with top class coachmen, spiffing horses like the Lipizzaners and, the most important item of all was - yep, the glass slippers made by Gucci!
Time is running out
FG told Cindy to be off and enjoy herself and then dropped the clangor "Be back before the clock strikes midnight, for my spell will be broken."
Enchanting Cinderella
Prince Harry and his consorts were enchanted by Cinderella and Prince Harry could not take his eyes off her - the ugly sisters did not recognize her draped in the latest haute couture! "Cindy, remember to keep your eye on the clock!"
Prince Harry was outrun by Cinderella
Next evening with the follow-up ball Prince Harry was even more enchanted and so was Cindy with the Prince - so much so that she forgot about the clock until the clock began to strike twelve. In panic she raced towards the grand hallway and out thru the main entrance losing one of her slippers along the way. Prince Harry dashed after her but obviously she could outrun him.
So what is your shoe size?
So he found her glass slipper and vowed to find his girl in all haste. The foot must fit the shoe and there must be plenty of girls with a number 4 size. But remember, the land was smaller than a Texas ranch.
If the shoe fits wear it!
Prince Harry was getting despondent after trying several hundred feet until he arrived at the ugly sisters' house and of course their huge feet did not fit into the dainty glass slipper. Then Cindy asked if she could try it on and the Uglies laughed out loud! But Prince Harry tried it on Cindy's dainty foot and it fitted perfectly as we know. And with that Cindy pulled out the other slipper and they lived happily ever after.The moral of this story is that with graciousness anything is possible and without it nothing is possible.So have a blast with these Cinderella Coloring pages!
With these Cinderella coloring pages you can give a 'feel' for Cinderella, the Prince and the Uglies.
To Print Click on an image and it will take you to a new window with a larger picture. Then press Ctrl+P to send it to your printer. Have fun with Cindy! (more images to follow soon) There are more Cinderella Coloring pages to follow so come back if you like these!
Cinderella Coloring Pages Here