The SBI videos
by Ben Van Der Weer
(The Hague)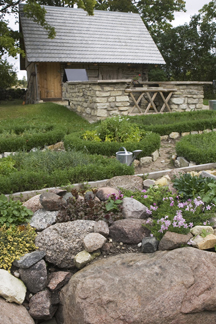 My Garden
I've just been watching the SBI videos on this page, they are quite interesting especially the gal from Vancouver. I have many questions to ask about SBI, there are so many get rich schemes on the internet how can one trust anything? Sure, there are testimonials and they all say "I love SBI" but that doesn't give me any hard proof that it is going to be alright with me!

My passion is gardening but when I log onto Google and see there are countless sites on the subject - so how can one compete with so many?

My other question is how will I cope when I am not geekish at all, I do not know the first thing about computers except sending email to my family? Also another downside is I have to admit I am a very slow learner being over 65 and this is what scares me, it may take me years to get anywhere with putting up my own site!

This needs some serious thought. Overall I see a lot of potential in this system so I will think about it and hopefully come to the right decision.
Click here to read or post comments
Join in and write your own page! It's easy to do. How? Simply click here to return to Share Your Moments of Family Fun.
---