Bald Eagle Drawings, The Big Birds of Prey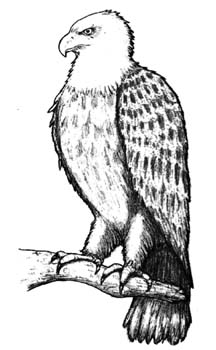 Here are some cool bald eagle drawings which many people have asked for, some of them being discerning ornithologists—or bird lovers who love bird drawings and paintings.
Most of these bald eagle drawings are done with a pecil with a few ink renderings thrown in. You will not find any photo images, just hand-drawn eagles.
Now where did the name "Bald Eagle" come from? Well, they certainly aint bald—they have quite a full head of feathers! They were basically called bald because of their white head, but going back further, the name actually came from the English name "piebald" (meaning of different colors or blotched with black and white.) The bald eagle has a white head and tail and a brownish body.
These national birds of America—which appears on our Presidents Seals and the Senate, have acute vision and can spot a rabbit a mile away. Poor rabbit.These large eagles usually hunt vertebrates and kill their prey with their vice-like talons by rupturing the victims vital organs.
The bald eagle's wingspan can top nearly eight feet which is necessary to lift their hefty body weight, females weigh on average, 25 percent more than the male.
So where is their natual habitat? Only in North America and near large areas of water—to hunt for their favorite meal, fish.
---
Cool Eagle Drawings, Raptors of Prey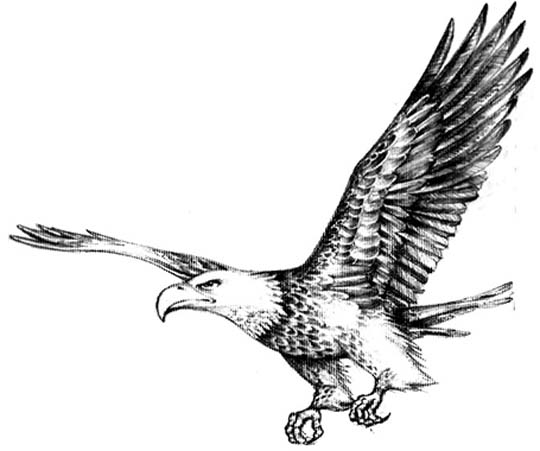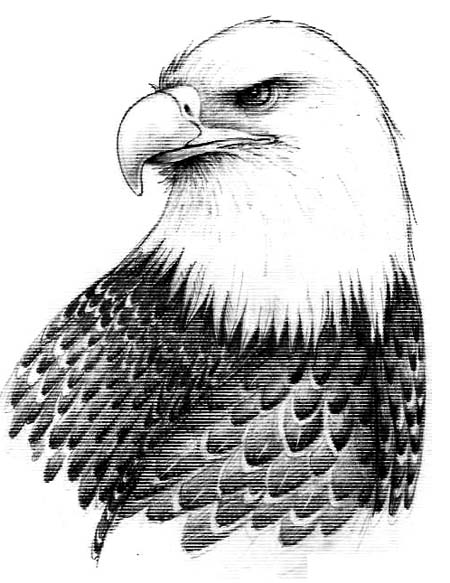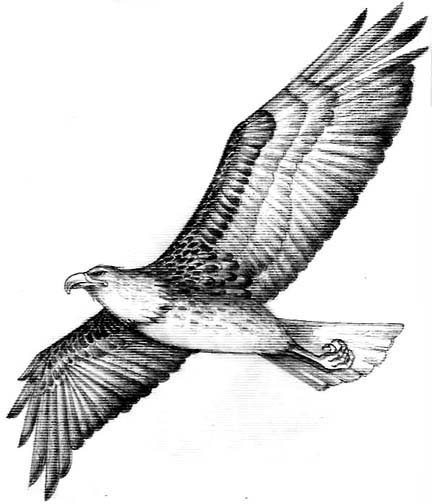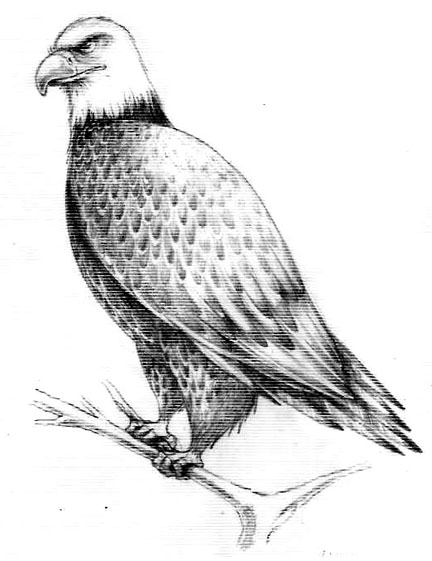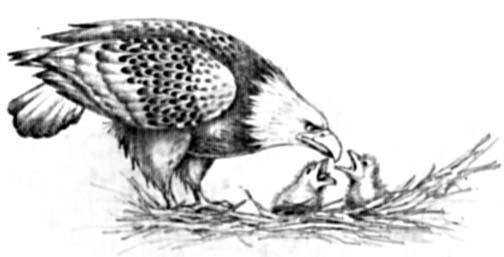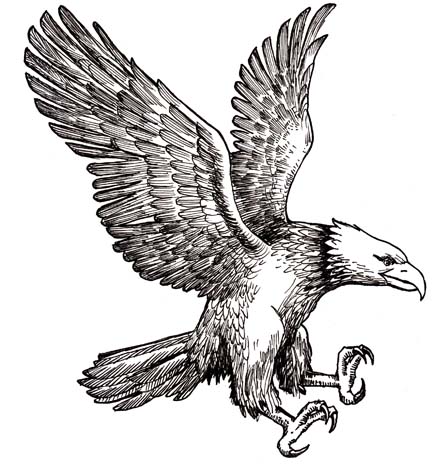 All bald eagle drawings copyright © 2010 Family Fun Cartoons
---
A Kid-Friendly Family Site

Free Fun Newsletter
Funny cartoons are a great way to laugh and bring more happiness into your life. Laughter is contagious and so is clean humor found at



Family Fun Cartoons.
Enjoy This Site?
Then why not use the button below, to add us to your favorite bookmarking service?



Copyright © 2008-2010 All Rights Reserved Family Fun Cartoons