Refreshing Cartoon Coloring Sheets kids love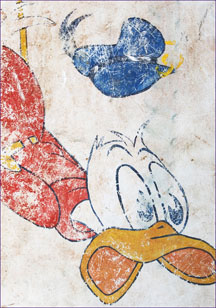 What makes a cartoon coloring sheets worthy of coloring in? The cartoon character may be well-known and is somebody (people or animals or whatever) they can relate to.

I used to love coloring in my Disney cartoons. I used to follow Road Runner avidly as a youngster and became quite hooked in his crazy ways. I used to think "Can this dude be outrun by anyone at all?"

You've probably had lots of similar thoughts about your favorite cartoon characters - "Is he going to win over the bad guys or not?" "Oh yes, he MUST!"

As a teenager my thoughts and ideas changed a lot with Superman appearing on the movie screen. Again, it was almost "Can he win the fight against the evil one?" and of course over the years all the Hollywood movie heroes won at the end of the day even though the badies seem to have more strength and bigger weapons!

Much later I saw The Incredibles in a similar situation (good vs. bad) and now in 2009 we know the good guys don't always win—and I think they should .

So I colored in the bad guys in what I considered yuckier colors like slime green so they would be easily recognized.
Try Something Different With Color and Technique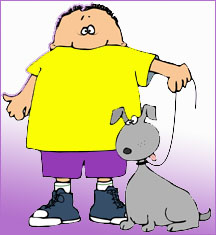 You do not have to follow the outlines in your printed copy to make a great picture. Go just outside the line here and there to create an almost abstract painting which will give a feeling of what you might call a 'mystery.'
Do you know one way to make a great cartoon coloring sheet? Try and get a high contrast between the main character (say Spiderman) and his adversary (his enemy). In other words make him a little lighter in value (value is the lightness or darkness of a color). This way you will give the visual impression that Spiderman is nearer you (the viewer) than his enemy who fades more into the background.
Try going 'way out' with your colors in these coloring sheets as you use the outline as a guide to launch you more into creative things rather than thinking about the form of the figure. So you only have to think about the color and values - it does make it a bit easier for you.
If you are using crayons (the Crayola's are great to use) you can try using the crayon on its edge rather than the tip. This will give a nice broad stroke to your initial image then it can be honed up somewhat with a sharpened tip in another color. You can achieve some truly great effects this way.
Another trick is to start your painting with a series of dots, just dot the shapes here and there either with your crayon or marker pen but not all over the entire image. Start with the clothes if it is one of your favorite characters then do those broad strokes for the background.
One last trick to try: color in the outline first but just inside the line then color in the broad areas inside with a contrast color. Say for instance your outline is in green, then paint the inside area red which is a complement of green. This can make for a stunning painting.
There are lots of combo colors you can try with these cartoon coloring sheets that can be very effective. Yellow and purple, orange and deep purple, red and green, blue and orange - to name just a few. Scroll below for some delightful cartoon characters to color in.
To print, click on the image you like which will open a new window. Then press Ctrl+P to send it to your printer. Have Fun with these cartoon coloring sheets!
To Print Click Control+P
---