The Great Thing About Cartoon People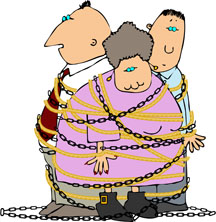 The great thing about little cartoon people is that they can do just about anything that your little heart desires!
All of the funniest things that you could only imagine happening in your wildest dreams can come to life through the use of cartoon people, clip art, and digital images. When it comes to people, cartoon images are definitely the best way to express the humorous side of life.
One of the coolest cartoon characters ever created was definitely Superman. Superman had his own line of comic books, in which he helped average citizens defend themselves against criminals and other bad guys. He's now one of the most famous cartoon characters in history, and is a great example of what can happen when artists live out their wildest dreams in their cartoons.
Everyone knows that drawing cartoon pictures of people are one of the best ways to get a crowd to laugh, and it can also do a great deal to relieve your own stress and anxiety. Many famous cartoonists have made a living out of crafting hilarious characters such as Garfield, Snoopy, and Yogi Bear, and telling stories about the funny situations they get into. There are also people called caricaturists that make money by making cartoons out of real live people walking by on the street. Now that's talent!
Some of the best drawings out there are of cartoon folks running. It's fun to draw images of people tripping, scampering, or high-tailing it out of a funny situation in a cartoon. One of the most well-known cartoons involving running was Tom and Jerry, which featured a cat and mouse that always seemed to be chasing each other. They had a household rivalry that never ended, and kept viewers laughing for many years!
Another very famous cartoon about running - or in this case, flying - is the cartoon centered on the funny yellow canary named Tweety Bird. Tweety Bird was usually trying to escape from the clutches of the evil Sylvester, who was a mean black cat who was always chasing after him. Luckily, Tweety Bird was never caught, but it was sure fun watching him get Sylvester into trouble along the way!
Grandpa and Grandma make us laugh!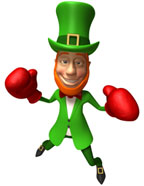 When it comes to cartoon people, especially old people, there are a lot of funny things you can joke about. An old people cartoon can demonstrate why Grandma and Grandpa are so funny when they lose their teeth or ramble on about the olden days? There are also a lot of cartoons drawn FOR old people, which usually feature some type of joke about politics or the president. Sometimes these can be really funny, if you know a lot about the government.

Listen to those cartoon characters
Aren't you glad we have cartoon characters to help make us laugh? They're funny, clever, and can even teach us important lessons if we take the time to listen. I'd imagine that cartoon characters are some of the best folks around!



Funny Cartoon People—Can Turn That Frown Upside Down!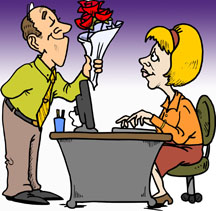 Sometimes funny people push the limits. Lenny Bruce did this, while he got laughs he also got arrested once or twice for going over the line. And anyone who watched the Man in the Moon with Jim Carrey will appreciate both him and the comedian he played as funny people who could not only make you laugh but would certainly keep audiences talking for sometime afterwards.
Often funny people try hardest to make themselves or their friends and co-workers laugh the most. The troupes from Monty Python, Saturday Night Live, and the Carol Burnett show have all commented on the fact that they performed more to make each other laugh than to reach out to anyone in TV land.