Christmas Activities For Kids
Great fun for kids - but plan it!
Christmas is undoubtedly the best time of the year! It's the holiday season, and time for fun, lots of gifts and not to forget lots of delicious treats! But one thing that we can never afford to forget in the midst of all the excitement is that the definition of fun for kids and adults vary greatly. Therefore in order to keep the kids amused, it helps to have some Christmas activities for kids planned beforehand, to keep them busy and cheerful. Cranky kids can ruin everything, cant they?
Get the kids to do some light work
Most kids like to feel important and "involved" when they see lots of activity and excitement going on around the house. It is a good idea, to keep the little ones happy by satisfying their desire. So the next time you sit down to doing some household chores, get some light work set aside for your little one too. It could be anything depending on their age.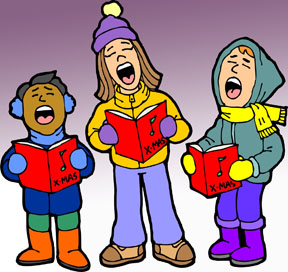 Get the excitement going!
If your kid is really young, you could get them Christmas color books and puzzles. Get them DVDs of Christmas related movies to keep them happy! This will get them the feel of Christmas and work well for their excited moods. And if nothing else, it will give them the idea to make greeting cards for their friends. It will keep them busy for hours, and keep them delighted too!
How about hand-made greeting cards?
For the more grown up kids, you could consider taking them shopping with you where they can get gifts for their friends and help you select the gifts you need to give to others. Later, make them gift wrap the gifts and ask them to make stylish handmade greeting cards. Teach them how to find Christmas quotes on the internet and later attach the cards to the gifts! They will feel important, and it can reduce some of your work stress too.
A little baking helps
If practical, you can teach your kids how to make Christmas cakes as well—or ask them to search the internet and learn a new recipe. Make sure you serve the food cooked by them to all your guests and let them know it had been prepared by the kids. Hopefully they will be encouraging and your child would love it too!
Getting in the mood
If you are in the mood to really pamper your kids this Christmas, you could arrange a party for them and their friends. Get your kids involved in the planning and party arrangement, so that they enjoy it all the more. Keep some interesting games handy (preferably ones that you have played before, and can be easily understood by the little ones).
Make the kids feel special
There are a number of other Christmas activities for kids too, that you can try out to make Christmas a lot more for your children. Make sure that they never feel left out of the usual excitement that family members share while preparing for Christmas. This will make them feel special and keep their mood happy throughout!




Happy Holidays!
Christmas Activities For Kids, Mom and Dad
For funny stuff check here.
Enjoy This Site?
Then why not use the button below, to add us to your favorite bookmarking service?



Copyright © 2008-2010 All Rights Reserved Family Fun Cartoons