Christmas Gifts For Kids, Tweens and Teens
There are millions of ideas and products, when it comes to Christmas gifts for kids. The age of the child can affect how special a gift will be, when the child opens it on Christmas morning.
There are fun toys, educational toys and science toys that all make good choices, for the right age group. Books always make a good choice for Christmas gifts for kids, and you can get them in all age groups.
They can be educational or entertaining, scientific or about a way to learn a new hobby or sport. There are few other toys that have this versatility with the exception of movies that are cartoons or animated, maybe.
Kids Christmas gifts in the same family can include something like a board game, video game, kites or even a CD, depending on the age of the kids. It can get complicated when there is a wide age variance in the children, however. Price is another consideration because many of the newest technology and electronics can be quite costly. What are a few things you can purchase for certain age groups, when it comes to Christmas gifts for kids that allow you to stay on a budget?
Kids Christmas Gifts 2-5 years old:
There are all kinds of colorful stacking toys that teach about size, height and balance or there are ride-on wooden scooters that help a toddler learn balance. Simple puzzles can be educational and challenging and of course, little girls like dolls and little boys like army men, as they have for years. Building blocks, coloring books and colors or any kind of learning game toys are great choices for affordable Christmas gifts for kids this age.
Kids Christmas gifts 6-7 years old:
Things get a little more challenging when buying gifts for kids in this age group. Children can be at different development stages or learning abilities, but this is the age that board games or dominoes, play-acting games like dollhouses or more complicated puzzles, building toys and sorting or assembly toys are popular. You can judge by the maturity level, but learning toys still make great Christmas gifts for kids during these ages.
Kids Christmas gifts 8-11 years old:
This age group likes more mental stimulation. Science equipment like telescopes, flashlight head bands and archeological digging tools are popular and so are things that let them do things, like wood-burning kits, easy-bake ovens and "shrinky dinks", paint by number sets or sea monkeys. Kids Christmas gifts in this age group can also include more complicated board games, card games or video games and DVDs.
Kids Christmas gifts 12-15 years old:
This age group likes to save their own money, so that is always a great idea. What about a gift card? Of course, there are still learning toys that don't seem like toys. Trivia games and sporting equipment are a couple of gift ideas, but personal hygiene items, perfume or cologne and more "grown-up" presents are appreciated as gifts for kids that will become adults in a few years.
Saving money on Christmas gifts requires a little thought, a few sales and age appropriate ideas, but you can still give great gifts and stay in your budget this Christmas.
---
Great Christmas Gifts For Kids, Tweens and Teens —See Below

create & buy custom products at Zazzle
Watch This Funny Christmas Video - Kids Will Love it!
Christmas By The Muppets and John Denver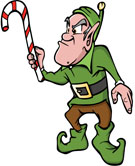 Funny cartoons are a great way to laugh and bring more happiness into your life. Laughter is contagious and so is clean humor found at Family Fun Cartoons.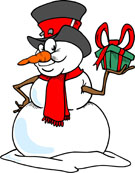 Enjoy This Site?
Then why not use the button below, to add us to your favorite bookmarking service?



Copyright © 2008-2010 All Rights Reserved Family Fun Cartoons