Exciting Coloring Sheets You Are
Going To Color In With Pizzazz and With Fun!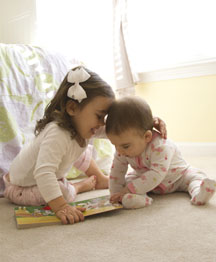 Coloring sheets for kids are in abundance here on the Internet. Your choice is quite vast - of animals, cartoons, sheets for preschoolers, for boys and girls of up to about 12. But there is also a lot of fun coloring for kindergarten kids. The most popular of all is Easter and Valentine's Day.
You can't miss, decide what images you'd like to color in, then hit 'print' and you're away and you do not have to purchase any coloring-in books thereby saving you a few bucks!
The younger kids seem to like animal coloring pages, especially cats and dogs. Perhaps the young ones can relate to animals quite easily and that's probably why it is good for youngsters to have a pet.
There is quite a variety of free coloring pages of all types of animals, you will find a few on these web pages and I've added a few cat and dog coloring sheets for you.
If you want to branch out a little try the butterfly coloring, the abstract coloring pages or the geometric coloring pages. These will surely get your creative juices flowing because in these you can begin to "see" all sorts of things that form abstract and geometric shapes.
You may know that any real form you see (your reality) whether that be a car, person, a utensil, a tree or whatever comes to mind - can be made into an abstract shape. In fact, if you have photo-editing software with filters you can drop a picture of one of your friends on the editing page and begin to play around with the pixels for some really wonderful abstract forms. (hey, don't show your friend) The same program can of course make outlines of these abstract shapes ready for you to color in. Once you've colored in 'your friend' show it to her/him and say "Yep, that's you as I see you!" And they may love you for it. If not, well...
Check out some of these coloring pages below and if there's anything you like, print 'em up and color them in. Do it without thinking and you'll be a whizz at it.
Free Coloring Sheets Here