Do Kids Love or Hate School?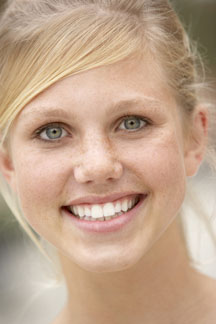 So why kids hate school? There are many, many reasons as you know and probably the worst is having no friends. A kid gets this terrible feeling that she/he is isolated and alone, no one to talk to, to play with, have fun and games with.
Having the right attitude towards other kids and adults you will of course get on very well at school. However, if you are shy and cannot communicate at all then you have a basic problem. This needs to be sorted out with *you* by counseling from the school or even your parents. You should be able to talk to your parents without holding back any of your feelings. If you can't talk to your parents freely then outside help should be sought.
If you have loads of friends in school and you can communicate well with them you would probably love school. Another bug of why the hate-school factor comes in is because there are usually a few bullies around that create a bad scene especially with the smaller kids. These bullies use threatening tones and sometimes physical violence. No one really likes a bully and nobody should tolerate such arrogance. You can even see this bullying arrogance in five year olds...yes, it can be quite unpleasant at times and you begin to wonder what school life is all about.
The bullying kind usually, although not always, get their nastiness from home life due to a lack of understanding or love from parents. Parents who are always arguing or fighting in front of their kids are doing great harm to their kids. Fighting parents have a total lack of understanding of the hurt they are causing in their kids which reflects in their school life. So one should feel sorry the these bullies.
Bullies do not have compassion or love of one's fellow mates, they are sadly lacking.
Why kids hate school can be the teacher. If you are not getting on well with your teacher you should approach her and openly tell her the feelings you have. If you approach her after class and ask "I have something really important to ask you, do you mind if I tell you about why I am not happy in school?" If she is a compassionate teacher she will listen and help you. If not, she may be having a bad day or her very nature is not to help kids at all, then it is best to get help elswhere, perhaps ask the headmaster. If you have a look at it like this: a teacher is your servant, she is there to assist in your education...if she won't help she has no right being a teacher. A goods example of why kids hate school.
If you are a kid reading this then do not be intimidated either by your teacher or any of the other kids in class. It really does not matter at all what other people or kids think about you, you are you, believe in yourself first. Don't sit back in class and wait to be asked a question, put your hand up and *you* ask the question especially if there is something you do not understand. Do no take a passive role in class, be assertive and ask questions frequently. Do not be shy about what you or others think is a dumb question. You will get to know about things by asking questions. These are some of the reasons why kids hate school! There are probably many more reasons.
---
Love School? Tell Me About it Here (See What Other Moms have said Below)
Have A Great Story About Kids Schooling?
We'd love you to share your story about this!
What Other Visitors Have Said
Click below to see contributions from other moms and visitors to this page...

A Kid-Friendly Family Site

For funny stuff check here.
Enjoy This Site?
Then why not use the button below, to add us to your favorite bookmarking service?



Copyright © 2008-2010 All Rights Reserved Family Fun Cartoons