Drawings of Roses in Pencil
There are several approaches to master drawing of roses, one is relativley easy and the other takes a bit of sweat!
The drawings of roses here is meant as a rough guide to give you ideas about tone, line and form.
Usually the initial step should be a very quick assessment of the overall form of the rose and how sub-forms fit in with the main form (example; the five petals you normally find in a rose).
This is the best way to start for the beginner.
Another more classical approach is to do a careful observation detailing all the characteristics of the petals including the form and the mass (the three dimensions).
The first approach is the best if you are starting out. The fast drawing is termed "gesture drawing" in the art world which incorporates shapes, volume, form weight, line and value.
You'd rapidly scan the rose form taking note of negative shapes (which is one of the fundamentals of drawing accurately.
Gesture drawings of roses can be done in any medium (charcoal, pencil, crayon, paint) but it is better to start off with a soft pencil (2B) on a large sheet of paper.
OK, let's begin. Initially have your drawing board (support) at about 45 degrees unless you have an easel. Later, when you become an expert—your board should be vertical and there is a good reason for this. More about that later.
To get a wonderful free gesture drawing you must use your whole arm, wrist and hand in these drawings of roses exercises.
Put your pencil to paper and do not take your pencil off the paper until you have finished your drawing. It must be a continuous line from start to finish. Okay? It is not easy. But do it. Your drawing must be done quickly, no hesitation please.
Set your timer for two minutes only, and draw with complete abandon—no restraint whatsoever. If you take more than three minutes you will not have a "free gesture drawing" but a stultified drawing.
In life drawing classes (the real pros) have a warming up exercise and they start off with a 30-second gesture. Only the bare essentials are drawn.
With NO uncertainty, place your pencil on the paper and make a continuous mark until completed. No cheating.
Next, try and draw the rose without taking your eyes off the rose, don't look at your drawing, use peripheral vision only—you will then begin to "see" and "feel" the form of the rose. Look for mass, not outlines so do follow you eye movements.
Don't worry about making your rose look exactly like the one in front of you—if you want it exact, use a camera—your aim is a freely drawn gesture of a rose.
If your rose is in a vase with supporting leaves and flowers, take note of the spaces outside the flowers and leaves, they are your negative shapes. Get familiar with these to obtain a very accurate drawing.
Once you are familiar with line gestures, it is time to branch out into "mass gestures" and that means using charcoal. Get a piece of charcoal and break the stick in half then draw using the side of the stick and shade in the broad masses.
A trick to use is to half close your eyes (squint) and look at the broad values in your rose. This technique removes all the detail and you only see the masses. Try it and enjoy these drawings of roses.
---
Drawings of Roses in Pencil - more drawings to follow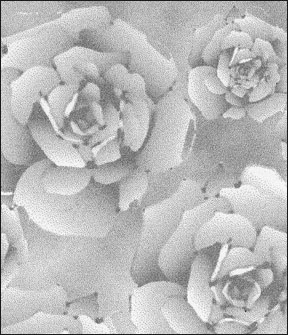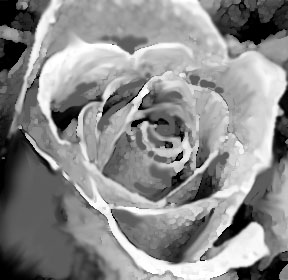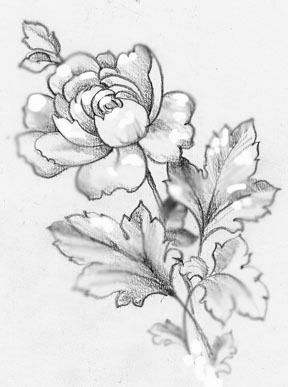 For funny stuff check here.
---
Funny cartoons are a great way to add laughter and bring more happiness into your life. Laughter is contagious and so is the clean humor found at Family Fun Cartoons.
Enjoy This Site?
Then why not use the button below, to add us to your favorite bookmarking service?



Copyright © 2008-2010 All Rights Reserved Family Fun Cartoons