Famous Funny Quotes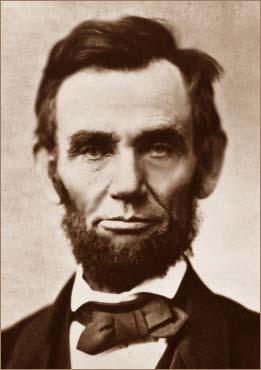 Have you ever noticed how famous funny quotes are part of our culture, part of the way we live, and part of our daily vocabulary? Most of the quotes that seem to pop up anywhere and anytime are usually from famous people's mouths.
How about the popular one by our sixteenth president, Abraham Lincoln: "Common looking people are the best in the world: that is the reason the Lord makes so many of them." Mr. Lincoln was extremely intelligent and had one of the sharpest minds and wit of his day. He was also a very humble man in that he made fun of himself instead of making fun of someone else.
The reason for his funny quotes about 'common looking people,' was that he thought of himself as not a very good-looking man. When people saw that he could actually laugh at himself, it made it easier for them to feel that they could talk to him, even though he was the President of the United States.
"Everybody talks about the weather, but no one does anything about it." said Mark Twain. Mr. Twain was one of the most famous humorists this country has ever produced. His quotes are some of the most repeated in the English language. "The coldest winter I ever spent, was a summer in San Francisco."
Mr. Twain was able to observe a fact, wrap it in a few choice words and express the idea with humor to get the point across with lightening speed. He was brilliant! Anyone who has been to San Francisco in the summer knows how really cold it can get.
Famous funny quotes seem so magical because so many people have heard them and the quotes get passed down from the mother and father to the children, and then those children grow up and pass them down to their children, and so on.
Almost everyone has heard (or will hear) the famous quote: "You can't have your cake and eat it too." What does that mean? One person who heard it when he was a little boy, never really understood it until his dad said it over and over again. Then he understood it to mean that you can't have something both ways, that is, you have to finally make a decision.
You can't eat your cake and continue to have it in your hand for later; you either have to eat it or save it. One or the other, no two ways about it. That famous quote is over two thousand years old. The Romans can claim it as their own. They said: "You can't eat your cake and have it too." It meant the exact same thing then as it does now. Amazing.
---
Famous Funny Quotes—Can Turn That Frown Upside Down!

Famous Funny Quotes
Famous Funny Quotes
Funny cartoons are a great way to laugh and bring more happiness into your life. Laughter is contagious and so is clean humor found at Family Fun Cartoons.
Enjoy This Site?
Then why not use the button below, to add us to your favorite bookmarking service?



Copyright © 2008-2010 All Rights Reserved Family Fun Cartoons