Free Internet Games For Kids
Free Internet Games for Kids
Yes, these 39 million games are fun and they are all free; it will take you several years just to read what each one is about. However they are listed in categories which will reduce your reading time down to about five years!
They could be educational, but mostly fun
Most, if not all of these games are not only fun but also educational. Hey, I know you kids are moaning now you've heard the word "educational" but it aint like school, here you can interact with the game itself. But do not get mad if it doesn't go your way and you lose the game.
Babes in diapers
These games are for everyone, even those babies still in diapers, through all the grades to about twelve—then we're into the teens. I bet grandma would like to tinkle with some of these games, go ask her.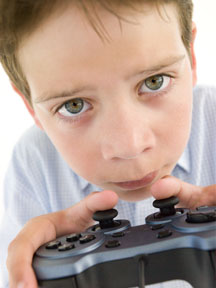 Games, Games and more Games
If you want math games, memory games, word games (or vocabulary games), games to work out logics, spelling, puzzles, crosswords, geography games--and similar games to FB Farmville. If you want to do an IQ (intelligence) game to see how brainy you are, you will find it here.
These games are for parents also as well as kids which will not only bond you together but also connect you with learning skills. They are educational and will stretch your mind quite a bit. You may even see your memory improve and your IQ soar.
If you have Einstein's ability you can start off at the top level, that is the really heavyweight stuff of higher calculus with algebra thrown in (where letters invade numbers) and your head can begin to spin. Then at the bottom you'll see simple stuff for diaper challenged babies. Real simple games.
There are a few interactive games (touch screen stuff) with your favorite characters like Ben 10 or even Transformers. All these are a far cry from the old board games going way back some 3,000 years ago.
Some of these board games like Scabble and Monopoly are on their way to the trash heap as fewer people are playing, they take too long to finish.
Visit some of the links below to take you to some fabulous free internet games for kids but choose the game level according to your age.
Free Internet Games For Kids

Family Fun Cartoons
Family Fun
Funny cartoons are a great way to laugh and bring more happiness into your life. Laughter is contagious and so is clean humor found at



Family Fun Cartoons.
Enjoy This Site?
Then why not use the button below, to add us to your favorite bookmarking service?



Copyright © 2008-2010 All Rights Reserved Family Fun Cartoons