Free Scrapbooking Ideas - With Loads of Creativity!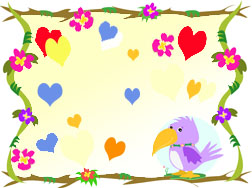 Kids are artists too
Making memories for kids 6-12 with free scrapbooking ideas is a great way to bring out the creative side of a child with just a few simple supplies and guidelines.
Not unlike starting a collection of stamps or coins, a scrapbook will turn into a lifelong memory once the project is complete. Preparation is the key in setting the mood for an unforgettable experience. Whether you are working with your own children or a classroom of students, the same instructions apply.
A few suggestions for free scrapbooking ideas are a favorite pet, a trip that was fun, family and friends, just to get the ball rolling. You will be amazed at how quickly your list is gobbled up and replaced with even more choices made by your audience. Soon your kids will be throwing out subjects that you never knew they had an interest in. Let them make the final decision on their innermost passion.
Begin a box for collecting pictures of your child's subject.This may take some time of going through old photos, magazines, the Internet, or even a drawing, but while they are searching, you will be able to witness a memory being born for what the child holds dear. While the search is on, some kids may decide that they want to change their topic. This is normal as most creative minds have a variety of what they like. Give them the opportunity to change two or three times and set a deadline. Finally, it's time to go to the drawing board and the next phase of imagination begins.
Free Scrapbooking Ideas - Accent Your Pages
Hundreds of colors, backgrounds, stickers, and frames are available to accent your pages. A great site for trying out different choices without purchasing tons of supplies is www.zscrapbook.com where you can actually construct and see what a finished page will look like before beginning.
You might want to go with this method or if 'hands on' is more desirable, you will have your list ready to go to the arts and crafts store. Bound scrapbooks that serve as the outer shell come in a variety of sizes and colors. If you are looking to cut costs, any notebook binder will do. 9 ¾ x 8 ¾ inches is a standard sized scrapbook cover with 3-hole punched clear plastic inserts available, measuring 8 x 8 inches.
It is now time to pull it all together and arrange your display. This is where your child proves to you that they already have their story all sorted out in their heads and simply compile their pages, putting the pieces together like a puzzle. The planning stages of scrap booking are an important lesson to share with children. It teaches them that nothing is done well is ever accomplished without forethought and hard work.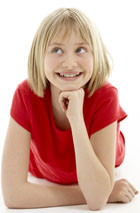 Their memory of a favorite subject is not the only thing that will stick in their minds. The research, time, and thought will follow them into adulthood where this type of education can never be stressed enough.
Now it is time for the grownups to learn. After a few months have passed, ask to see the scrapbook that was created. You will be amazed at the amount of detail remembered in assembling their own scrapbook, the joy in presentation and the pride that shows on their faces of a job well done.
Here is just a couple out of the box ideas. One is a shadow box, but just not as deep. You can start with a picture of a vacation or event as a backdrop, glue some border cut outs at the edges, then the next layer, you can include other things related to the backdrop. If it was a vacation, you could put cropped photos of you all camping. If you repeat this process, you can create 3-D images. Using this layering technique, you could also do popup books. You could do the bride and groom at a wedding actually moving towards each other, just as an example.
Stay tuned to this site for more free scrapbooking ideas and also free digital scrapbooking. Subscribe to the RSS feed for instant news on new items added.
---
From Free Scrapbooking Ideas to Full List of Other Fun Things To Do