Fun Activities For Kids and Family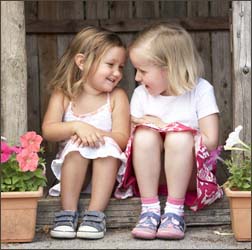 Are you bored of the same old mornings? How about some fun activities to really spice up the day? You can do lots of cool stuff than sit and watch reruns of Spongebob Squarepants. What better place than home to show of your amazing prank skills?
If you act wisely and focus on your mischief you could make your parents scream so loud, it can be heard from the next block.But do in in fun ways where you can all share a laugh!
Don't worry, you don't need superpowers like Spiderman or Batman or even gadgets like James Bond. You can use simple household stuff to create some hilarious pranks to fool your parents--I hope they have a sense of humor? Are you ready for the adventure? Read on for some of the most awesome household pranks.
One of the oldest and smartest tricks in the book is the old dollar bait.
For this you will need a dollar bill and a fishing line. Hook up the bill to the fishing line carefully. Leave the dollar at a corridor or the entrance of a room. As soon as you see your parents or siblings coming, hide in a corner, holding the line.
The thread would become almost invisible in daylight. As they bend down to pick the dollar bill, pull it away a little. They would get surprised, move forward and try to pick up the bill. Keep pulling it gently away from their reach. When they are close, jump out like a superhero and shout at them for being cheapskates. "You can keep hunting for a dollar bill but not buy me an Xbox!" is a line that works wonders.
If you want more devilish ways to make your family suffer, start off with breakfast. Replace the sugar in the bowl with salt. See them jump up and down in weird dancing moves as they put a spoon of "salty" cereal in their mouths. If you have a camera, you can take a picture or record a video. The picture would make a great Christmas greeting card for your grandparents and relatives. When it comes to fun activities, you can upload the video on YouTube to make your friends jealous of your skills. There is no place like home to proudly make you look like the king of the hill.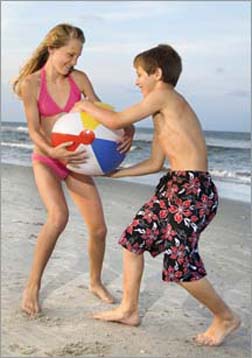 "Now it's my turn to watch the television." How many times have you been irritated when your older sibling took over the remote? Now it's time to plot the perfect revenge. When your sibling has just taped a favorite show, you can retape over it using funny materials. Imagine her sitting down to watch an important episode of LOST only to find Kermit The Frog on her tape! The expression on her face would make the moment priceless.
You can even swap her homework assignments with drawings of her teacher made by you. We don't want you to get into too much trouble. Hey, but it's good to be naughty sometimes! You can think of lots more fun activities on your own and make yourself a living terror to your family and friends. But make it really fun stuff where you can all laugh together!
Fun activities and games are part of family, friends and life. Don't take any game too seriously and have fun playing the games you love, even if it is poking fun at your siblings, parents or your school mates.
Fun Activities For Kids and Family

Family Fun Cartoons

Family Fun
Funny cartoons are a great way to laugh and bring more happiness into your life. Laughter is contagious and so is clean humor found at Family Fun Cartoons.
Enjoy This Site?
Then why not use the button below, to add us to your favorite bookmarking service?



Copyright © 2008-2010 All Rights Reserved Family Fun Cartoons