Fun Cartoons For Everyday Laughs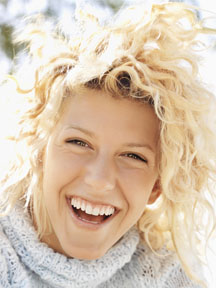 Living with Fun Cartoons
For someone who is looking for fun in cartoons, try getting the definition of the word. Cartoon actually has a number of meanings, which basically refer to visual art or illustrations. Along with other words in the English language, the meaning of the word has evolved with time. When often see cartoons in print media, in cartoon strips, commercial ads and even in television programs. With gag strip or comic strip as its most common form, cartoon sure is fun to live with. Although its meaning changes with time, one thing will never change. That is the way it brings humor and fun in everyone's lives.
Life as a cartoon
Many of the funny cartoons we see on the magazines, newspapers and websites are exaggerated depictions of everyday scenes. It simply is an illustration of life, which is often exaggerated to become funny, interesting and entertaining. Just like a song, a funny cartoon can be poetic, rhythmical and inviting.
With the exaggerated sketches of everyday scenes, it enables people to laugh away their anxieties and problems. Similar to poems, their meaning depends on the person looking at it. Its colorful images are presented as something which our eyes can feast on. As much as life is a complex living art, fun cartoon is the element that makes life's complexities less complicated, simpler and understandable.
Fun with cartoons
Cartoons can get as goofy, zany and crazy as they can be. That's what makes them interesting. Getting a heap of crazy cartoons every day can replace your frown with laughter and turn a hell day in the job more bearable. Cartoons are simple reminders of life's simple pleasures. They remind us that even when we are in deep mess, there is always a reason to smile. You may have not noticed it but the funniest cartoons are those that pictures simple accidents such as spilled milk, falling from something or landing on something. It perfectly illustrates a twisted world in which life's ironies become a comedy. For a well-meaning friend, sending funny cartoons can brighten a bad day by filling it with smiles by sending a welcome entertainment.
Making your own Cartoons
If you enjoyed the crazy antics of cartoons, why not make your own? For people who do not have the gift of gab or the skill to thread stories with words, expressing a story through funny cartoons is a great alternative. A good cartoon does not have to be a masterpiece. Even the simple drawings of children can bring fun and laughter to cartoons. Drawing your own cartoons is a piece of cake. All you need to do is have a seriously funny subject.
From aliens, animals to plants, the ideas for cartoon characters are limitless. By adding human characteristics to odd objects or animals, you can add humor to your simple drawing. Imagine drawing an image of a cat taking revenge on a dog, pets hauling off their owners and more of life's oddities. Work up your imagination and you will surely come up with a goof and some funny cartoons.
Fun Cartoons For Everyday Laughs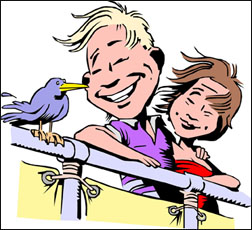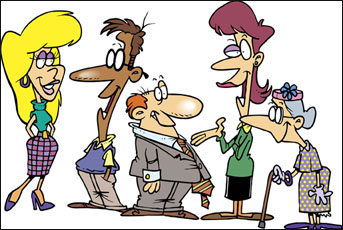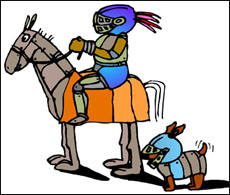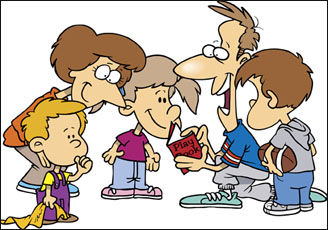 ---