Fun Family Magic Where Kids LOL!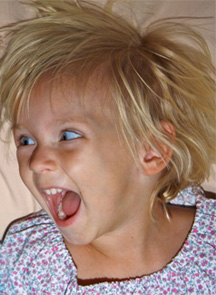 For a great time all you need to do is to learn how to have fun!
Fun family will make your home the number one attraction in your neighborhood. If your kids think that you can't conjure up a little fun...boy, are they about to discover just how magically magnificent their parents really are.
Your child's imagination
Have you ever noticed what your children really enjoy most in life? They don't need all of the high priced games and novelty items; they enjoy using their imagination and sharing fun with their family and others. Too bad we didn't all realize this before we maxed out our cards trying to buy all the top 10 kid toys. But never fear, I can show how to impress your kids without breaking the bank.
Fun Family Moments
Now kick back for a moment and let me show you how you can create a wonderful Fun Family Moment for your kids that will convince them you are a wizard of science and the coolest parent on the block. And by the way, did I mention this magic is almost totally free? We all know that cheap and free are totally fun words for parents.
Get some magic concoctions
You may not know it but you can easily amaze your kids with nothing more than a campy bit of attitude, a cup of water and a box of cornstarch. Trust me when I tell you that this will let you become the most awe inspiring parent of the month to your children and their friends. Enjoy the moment though, because everyone else will soon be copying your style. You are going to soon have dozens of kids begging you for some of your magic concoctions and you will be having family fun that will have you laughing along with the crowd.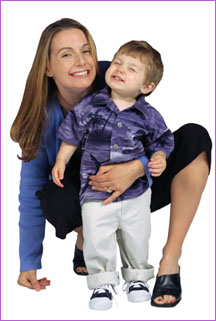 From liquid to solid. Ah, Magic!
Let the kids all know that the Fun Family Adventure is about to begin. Now this is where your attitude should really get stepped up. Let them know that you have the ability to create a material that you can change from liquid to solid again and again and you are going to make this just for them. Put on a mystical cape made from a sheet, use a magic wand made from a pretzel. Have a blast, after all this is magical family fun. Now take a box of plain, simple corn starch, a bucket and some water. C'mon guys, impressing kids can not get any simpler and cheaper than this.
Get the perfect mix just right
Now pour the corn starch into the bucket and add the water a little at a time and mix it up well. You may have to experiment on your own to get the perfect combination of these two ingredients just right. About 2 cups of corn starch will require half a cup of water or perhaps a bit more. You want the paste that results to be able to hold the shape of a ball when you first scoop up a golf ball sized portion with your bare hands. It should be actually feel very dry, not damp.
The Magic Spell
Now hold it on your bare hand in front of the kids and say some magic words...hocus pocus potato crocus...or anything that comes to mind. This is the time for your inner child to shine. Wave your extra hand, jump up and down, anything to create some excitement. You will be excited too, because the magic goop you have just made will start flowing from your hand as it starts changing into liquid. Yeah, pretty awesome, I know. Want to change it back? Just use your hands to reshape it once again.
Let's do it again and again
You can even place the cornstarch mix in a flat pan like a roasting pan, and let it harden to its solid form and then let the children touch it. As they place their fingers or hands on the surface and hold them there, the mixture will instantly begin its change to the liquid stage once again. This back and forth change will grab the imagination of all the kids in your house and neighborhood. You can keep it in a sealed container and reuse it over and over...too watery, add more corn starch...too dry, add more water. This is family fun your kids will absolutely beg you to do again and again.
Thrill your kids and their friends
What about adding food coloring to change the plain white coloring of the magic goop? If it lands on the floor, carpet or furniture...it's only going to make a powdery mess that can be wiped up quickly or vacuumed away. Be careful if you add food coloring because that can sometimes stain some light colored materials. This is only the first of the Fun Family Moments that you can use to thrill your own kids as well as all their friends.