Fun Kid Websites - All Family Fun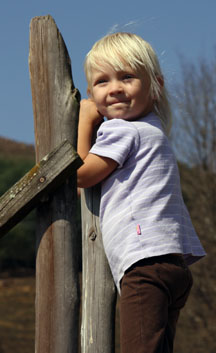 Thanks to the expansion of the Internet, and its scope for entertainment, one is naturally on the Lookout for fun kid websites, where there are plenty of puzzles, games, and other fun activities for kids. Some of the most amusing fun kid websites on the Internet are given below-
The Disney playhouse
Any kiddy who does not know the URL to the Disney Playhouse is missing out a lot of fun and games. Not only does the Disney playhouse have activities for children, but also it has plenty of games in which the whole family can join. You might want to watch missed episodes of your favorite Disney programs, play games, listen to music, print out cartoons, which can be colored, and read stories like Donald and the Beanstalk.
It takes a little while for these pages to load, but they are definitely worth the time spent on them. "My Friends Tigger & Pooh First Day of School Celebration" is an amusing program found in "guides for grown-ups," where you are going to get plenty of amusing information on how to make your little one's day at school bearable.
PBS Site
The PBS Kids Site is an amusing place where your little one can enjoy himself playing games, looking at videos and enjoying other fun activities. For example, Sid the science Kid is on TV; all you have to do is pick out your state on the map and find out when Sid the science Kid is scheduled for a broadcast.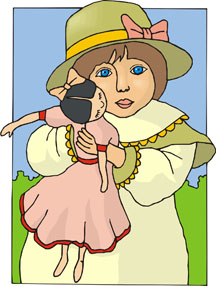 Hey there, Barbie girl
Barbie Girl shopping online is also quite a cool place for a kid to visit online. Everything Girls is definitely a place which any girl would like to visit, especially if she is interesting in gardening or shopping with Barbie.
The site also has a virtual world at Barbie Girl which one can join free, and have a nice time exploring fun, fashion, and friendship! There is the parent's site there, so that the parents know what the site is all about. The site encourages parents to join their children's activities and encourage them to think creatively.
Creative Kids is the place where you can make sure that your kid is enjoying himself thoroughly being hundred percent creative. This place has a number of puzzles and quizzes. Membership is free. The moment you join in, you are going to get access to your own website! There are definitely no chat rooms, but plenty of activities, which require your kids to think creatively! This is definitely a really innovative idea.
Environmental Sites for Kids should be a must-see in the list of every parent who wants his child to know more about the environment. There are plenty of websites here, which are going to allow your kid to know more about solar energy, getting to know more about wildlife and conservation, and about how children can help in solving environmental problems.
There are definitely no cartoon-based games on this website. Nevertheless, children are going to get to read more about the environment and enjoy the interactive activities and other games.
---
Fun Kid Websites—See PBS Kids Site

For funny stuff check here.
Back to the 80's
If you love the 80's, check out this really fun site. It has tons of 80's music videos, TV shows, retro arcade games, cartoons and more. Enjoy!




Enjoy This Site?
Then why not use the button below, to add us to your favorite bookmarking service?



Copyright © 2008-2010 All Rights Reserved Family Fun Cartoons