Funny Birthday Greeting; Make an Impression
Yeah, do it with style
A Sweet mushy funny birthday greeting is passé! The latest trend is to insult and abuse and be as lame as possible! So if you believe in doing things with a style, then this the place for you! Read on for some birthday greeting ideas...
Being respectful
For funny birthday greetings you can do a lot of stuff, and use inspiration from lots of places. Much depends on the relation you share with the person. For instance, if it is an aunt of yours or your teacher, then you need to be respectful while being funny.
What inspiration can you use?
In such cases, you can think up of jokes and pranks inspired from your past experiences together, goof-ups you shared together or funny light moments that you could mention and use as inspiration. For example, if your aunt once put salt instead of sugar in your coffee, you could mention that on a birthday card or on her cake-box saying "this cake contains no salt, only sugar"!
Style it differently
Or suppose you are making a birthday card for your teacher. You could try out something silly like designing it in the style of your report card and grading her on her attributes. In the remarks column wish her birthday and post a sweet birthday message. It is creative and funny too!
Bad habits? Wow!
On the other hand, if it's your old buddy's birthday, you can be more experimental and even rude! Talk about their bad habits on a card or take their worst possible pictures and make a video using them. Make them look like a complete fool, by sarcastically "praising" their bad habits and pictures.
Give the right impression
For instance, say, "He is so touchy, he can even touch your heart!", and put a picture of the friend where he maybe holding hands with somebody, etc! 'Sign' the card with your thumb impression, instead of the usual signatures. It's creative and funny too!
Out of ideas? Check the internet
Using ideas from your private moments together can add a personal touch to your birthday greeting. However, if you are completely out of ideas, or running out of creativity, check out some funny greeting cards on the internet or at your local store and use the ideas on your birthday greeting cards. You could also try and get the quotes or small jokes printed on a t-shirt or a cup, or any other souvenir.
Keep it friendly and funny
However, as they say, there is a limit to everything you do. No matter how much fun it is to insult and abuse for a birthday greeting; make sure you always keep it friendly. In other words, there is a very thin line between making fun of somebody in a friendly way, and being insulting. Make sure you do not cross that line.
The sensitive type?
Also, some people tend to be really sporty, whereas others tend to be a little more sensitive. If you are dealing with the latter kind, make your funny birthday greetings less adventurous, and add a bit of mushy feel to it, so that they do not take things otherwise.
So that's it about the funny birthday greeting ideas and some tips on how to use them well. Hope they help! Have fun!




Funny Birthday Greeting - How to make an impression!


For funny stuff check here.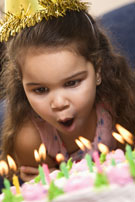 Enjoy This Site?
Then why not use the button below, to add us to your favorite bookmarking service?



Copyright © 2008-2010 All Rights Reserved Family Fun Cartoons