Funny Family Quotes To Float Your Boat
If you ever start feeling like you have the goofiest, craziest, most dysfunctional family in the world, all you have to do is go to a state fair. Because five minutes at the fair, you'll be going, 'you know, we're alright. We are dang near royalty." Jeff Foxworthy.
One of the reasons why people love funny family quotes is because one can manage to get away with being rude about his family members, by quoting something witty and descriptive and then following it up with, "hey, why are you getting so angry about what I said, it is not even original, (someone very famous said that) and he is supposed to be an authority on crazy/weird/dysfunctional/totally loony families like ours...go, take up the issue with him, if you think that he is wrong!"
George Orwell said, "All animals are equal, but some animals are more equal than others," all relatives can be considered equal; however some relatives are more relative than others." Especially if they have the bad habit of saying in a very doleful voice, "I told you so, I always knew that you would come to a bad end..." even if you have not done anything so drastic that it deserves that particular aphorism and quote. Nevertheless, families are like fudge, sweet with a few nuts thrown in.
If you are really interested in funny family quotes, you have to look at two things. Are you looking for family quotes which are funny, or are you looking for a funny family and quotes about them? The quotes that you find on the Internet are mostly taken from works by writers who have enjoyed their trials and tribulations living in a large, loving, and caring family, with every single unique personage moving to his own particular drummer.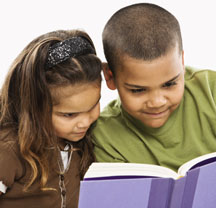 That complete diversity of natures, behavior patterns, idiosyncrasies, and eccentricities go up into making your family something unique. You might consider a quote about families like "I grew up with six brothers. That's how I learned to dance -waiting for the bathroom" - Bob Hope -and say approvingly, "oh man, how right he is," because you have been through the same situation, some time or the other in your life! That is what makes funny family quotes so heartwarming, and real.
Actually, a family is a social unit, where the place of the father is extremely limited especially if he is fond of playing golf. Otherwise, a family is made up of individuals where fathers are worried about parking space, children are worried about outer space or cyberspace, and mothers are worried about living space and closet space. A family is also a unit, where the mom can get rid of everybody from underfoot and in a twinkling of the eye by saying loudly, "well now, whose turn is it to wash up the dishes tonight?" If your family is just like this, hey, do not you think that you are extremely lucky to be an integral part of such an amusing social unit?
---
Funny Family Quotes Can Really Float Your Boat!


For funny stuff check here.
Funny cartoons are a great way to add laughter and bring more happiness into your life. Laughter is contagious and so is the clean humor found at Family Fun Cartoons.




Enjoy This Site?
Then why not use the button below, to add us to your favorite bookmarking service?



Copyright © 2008-2010 All Rights Reserved Family Fun Cartoons