Kids Chat and Teen Talk - A Look At How Kids Chat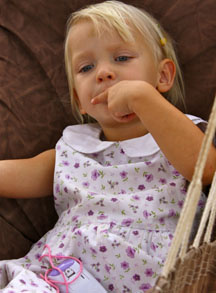 The concept of kids chat is not something to be taken lightly.
In fact, it's powerful, more powerful than a mix of diet coke and soda and the entire Metallica collection put together. From a brief history of time, even before Stephen Hawking dreamt of black holes and James Cameron made inner peace with blue aliens, we know that kids have found out effective means of communication among themselves. Infact, the sacred legacy of kids chatting can be divided into four distinct phases.
1. The History Of Man: Man learnt to build fire and invent words, while kids learnt to use them in ancient gossips. The lack of words invented were not much of a problem, since children chatting consisted about the latest season of Caveman, ten recipes for dinosaur stakes and how to get that new wooly mammoth rug at a cheap price of a dozen bananas. Timeless, it was!
2. Saga Of Middle Earth: It was the best of times; it was the worst of times. Renaissance hit the world as painters painted smiling women, sculptors created fallen angels, writers wrote over the top poetry and kids chatting reached a new high. Agreed there was no Hobbits or Harry Potter to talk about but the list of things never ended.
"I'm a crusader" was the cool thing to say, even cooler if you could make yourself sound like Darth Vader. There was the option of serenading your girlfriend with lofty poems and claiming it as your own because Shakespeare was not added to schoolbooks yet. Kids also talked about those long tunics and brandished swords, two ideas that were copied in the future by Angelina Jolie and the Oscars. Shame, shame, puppy shame! Notes were also passed on through papers and olive leaves. It did kill nature but saved a fortune on those electricity bills. That's what I called thinking smart!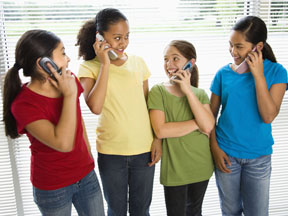 3. The Era Of Saturday Morning Cartoons: Yes, the seventies to nineties. The period of rock and roll, the best cartoons and comics and some of the most shamefully pathetic movies which turned into huge hits. The legacy of children chatting continued at will with discussions on George Michaels, The 70's show, Full House and a slew of never ending Rocky Movies. This was also a time when kids talked about eternal love (till high school anyways!) and field trips, using profound literary phrases like "far out" and "in your face" This was also the time before Michael Bay had destroyed cinema. The world was a much better place!
4. Groove On The Move: Yup, it's hit us. The post MTV generation kids talk has much to celebrate about. One can now chat on Yahoo and MSN, place calls on Skype and watch the latest YouTube noob get owned while posting the video on Facebook and letting the world know of your last night's meal through Twitter. There are also deep seated topics like Hannah Montana, Desperate Housewives and Fashion street. We have also moved back in history with the use of fewer words. OMG, ROTFL, LMAO are the new cornerstone of children chatting with an entire generation flooding the world with discussions ranging from global icons to that discounted burger store.
Humanity still has hope as emotions dominate kiddies chatting through the ages. Perhaps a time would come when the world of innocent kids chatting would be replaced by chatbots spamming the word bringing about the end of humanity and kids chatting.
Either that or the release of the next Ashton Kutcher film.
Whichever comes first.
---
Have A Great Story About Kids Chatting?
If you have a story about kids chatting online or off let's here about it! Share it with other folk who love to hear other kids and parents stories.!
What Other Visitors Have Said
Click below to see contributions from other visitors to this page...

Rapport with your kids

As Parents, we have to be aware of what our kids are chatting about - and we have to understand the lingo they are communicating with, especially all the …
Kids Chatting - Straight, Honest Talk! Not rated yet
Kids chatting is the most natural thing for kids to do - it is communication at its best because it is usually the blunt truth and sometimes this can hurt. …

For funny stuff check here.
Enjoy This Site?
Then why not use the button below, to add us to your favorite bookmarking service?



Copyright © 2008-2010 All Rights Reserved Family Fun Cartoons