Kids Fun to Grow Up In Smiles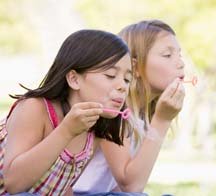 Kids Fun For Endless Smiles
Isn't it important for every kid to enjoy himself especially when he is very young? For those of you growing up, your life is filled with lots of activities daily, hopefully they are wonderful things you love to do. It is important to have suitable kids fun (appropriate for your age) so you can start each day with a real bang and a smile!
Amazing stuff in and around your house
Do you think there's lots of stuff in and around the house that can keep you entertained for hours? You betcha! If you thought your favorite cartoon characters led the perfect life, you can lead one too. All you need is some time to yourself and a fun activity to keep you busy. Let's have a look at some of these things you can do. Easy kid stuff that can interest you and make sure you are smiling all the time.
How about some coloring pages?
If you like to draw and paint things, you can get yourself a nice coloring book with pictures you like and are familiar with. There are zillions of coloring pages available on just about everything you can think of. You can choose one with pictures of nature like frogs, movies—how about the Transformers? How about a show or your favorite cartoon Tom and Jerry? Once you get the book or coloring pages, you can grab a big box of crayons and color the pictures in the way you like them. You can dress up people in crazy colors to have fun. Imagine coloring the face of an angry man, in red and drawing steam coming out of his ears—or his nose? You could create lots of funny and interesting pictures.
Crafty Stuff!
Apart from coloring, small household arts and crafts can keep you busy for hours. You can make paper cutouts of your favorite superhero and stick them on the closet of your room. If you want to tell a story, you can create your own special flipbook by drawing on each page and sticking them together. If you have a festival or occasion coming up, you can design fun greeting cards to surprise all your friends. There is no limit to kids fun if you do it in a creative and interesting way.
Scary Stuff!
How about making some masks to scare your friends when they come to your house? It would be great to see the frightened look on their faces or even pee in their pants! When you are not designing or painting stuff, you can take time out to play with your friends in the park. It should give you a little exercise and help you brag about your sports skills in school the next day. Hey, you don't need to brag really, everyone knows you are good at what you do.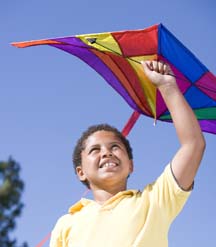 Learning Stuff, Oh NO!
You can also stay at home and play online video games—although going outside and playing is a better option than video games. Some games can actually help you learn fun stuff about numbers and puzzles. You would stay interested all the time and can even learn how to do the sum given as homework in the previous week.
Camping Perhaps?
Once you have finished doing everything in the house, (sweeping, dusting and cleaning, just kidding) you can always take part in weekend camps or workshops in your area; ask your Ma or Pa about it. This would make you more aware of new discoveries you can have loads of fun with and make new friends with the same interests.
Local Kids Club
You can also join a local kids club and do your favorite activities with kids of your age. Once you start having fun, each day would seem too short. All you need is your imagination, some time with yourself and joyful kids fun to make each day great!
---
Kids Fun—Can Turn That Frown Around!
A Kid Friendly Family Site

Kids Fun
Funny cartoons are a great way to laugh and bring more happiness into your life. Laughter is contagious and so is clean humor found at



Family Fun Cartoons.
Enjoy This Site?
Then why not use the button below, to add us to your favorite bookmarking service?



Copyright © 2008-2010 All Rights Reserved Family Fun Cartoons