Kids Games To Play Online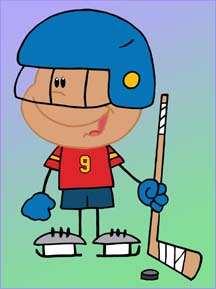 The Do's and Dont's of Kids Games To Play Online
Play time is a kid's favorite time of the day! Many like to find kid's games to play online and there are some really good fun games for them to play, but moms and dads have to be very careful when leaving kids to use the internet. We have all heard of the scary stories of what can happen on the internet and we don't want our kids to be any part of such things. Luckily there are solutions to these problems.
There are computer locks and programs that you can use to keep your child's internet use safe and kid friendly. You should however still be cautious as viruses can cause computer crashes or can mess with your computer and change the settings you have in place, so regular checking and updating is important and always keep your firewall on.
As for you kids, remember that even if the internet is a lot of fun, there are bad guys and villains that use the internet to get to your home computer. They do the wrong things that can hurt your computer or give your moms and dads problems. Remember what your moms and dads taught you about when you go out? There are also rules like that to follow when you are online. All computers are different like people are different. Your home computer, like you, has its own address. So be careful when you use the internet so people can't harm your computer.
When you look for kids games to play online, make sure the games are age appropriate. There are so many sites where you can find fun and educational games. Your little princess can play Barbie games, coloring games and even play dress-up! For boys there are sports games, mystery games and some scary monster games too. Fight games are also available but only play the games that are okay for your child's age.
Here are computer use some do's and dont's for everyone in the family:
DO have and anti-virus program in your computer to keep all the bad bugs away
DON'T chat with strangers even if they look friendly
DO call mom or dad if there is something strange that appears on the computer
DON'T put your name, address or home number on any websites (only mom and dad can if it's safe)
DO turn the computer off if you're not using it anymore
DON'T keep food and drinks near the computer
DO tell mom and dad if you're going to do something else on the internet like look for new games
So when mom, dad or you kids are looking for kids games to play online, remember that having fun is okay, but always be safe and follow the rules. Also remember that not all fun games are online, have fun with your friends, brothers and sisters, neighbors and your pets! If there are many games online, there are even more games you can play at home.
---
A Kid-Friendly Family Site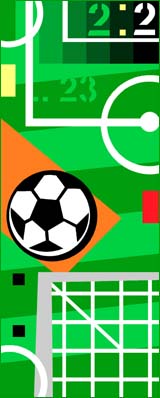 Free Fun Newsletter
Enjoy This Site?
Then why not use the button below, to add us to your favorite bookmarking service?



Copyright © 2008-2010 All Rights Reserved Family Fun Cartoons