Patience Is A Virtue
by Elisabeth
(Newark, NJ, USA)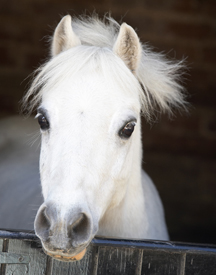 Horses
I've found that teaching your children can be more difficult than most people would think it is. Sometimes you try to teach your child something that you want him or her to learn and come to find out your child just isn't meant to be good at that particular activity.

I am an avid horseback rider and I went to teach my two children how to ride a horse. My son learned to ride and was good at it. He would like to go out there once in a while and ride our horses but he just showed no interest in it. He also wasn't very good at it. He just preferred to talk the horse around. My daughter on the other hand was a whole different story. She loves our horses so much that it's nearly impossible to get her to come back inside. She learned how to ride the horse but had some problems along the way. To help her learn when she was frustrated I tried to make it fun for her. I never pressured her but I would always ask her to try once more for me. The second time she would usually get what I was trying to tell her.

Well my daughter ended up showing horses as a teenager. She's very good at it and now wants to go to school as a Veterinarian.
Join in and write your own page! It's easy to do. How? Simply click here to return to An Invitation To Share Your Story About Teaching Kids.
---