Valentine eCards With Love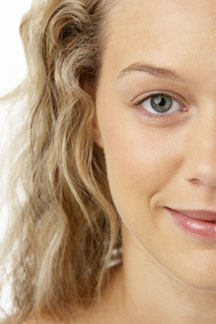 The concept of valentine ecards is a part of the definition of love as created by the post MTV and Twilight generation.
The emotion of love might be as ancient as George Clooney's first film (for the blissfully ignorant, it involved shoddy camerawork, shoe string budget and huge invading killer tomatoes!) but the medium of expression has certainly changed with time.
From gifting our love that muskrat perfume in the stone age, to the flashing heart emoticons in IM chats of today, the celebration of valentines day has come full circle (with more twists and turns than an entire season of LOST) as the old chocolate and home made cards have made way for valentine ecards, a perfect blend of E-commerce and E-mushiness, whatever floats your boat.
Love in today's world is not just finding your soul in the face of the beautiful girl across the neighborhood (For all you know she could be engaged, mental or even an artificial clone of the actress in the next Cameron movie) but sharing the spirit everywhere. People find love in places where no man has dared to have gone before.
Crushes could range from that cute girl working in the sales department to a lifelike action figure of Edward Cullen (with real fangs!). Whoever it is, what better way to say "I do" (or rather "I do care about you enough to spend 5 minutes searching a random internet site for you") than with lovely valentine E-cards whose range of awe inspiring font covers range from dancing gummy bears to an option of photoshopping your love's face on an image of Megan Fox in midst of her fans. Egad, what did humanity do to deserve this?
The concept of online cards goes into much deeper intellectual levels, much more than any Woody Allen film. To be precise, valentine ecards are now an example of your creativity and patience in unfolding yourself from your nerdy image to a testosterone-induced smooth talking dreamlike charmer. Yes, I assume some people struggle with the following choices as a matter of life and death:
1. To write your love's name in Ariel, Ariel Black, Ariel Narrow or Ariel Unicode MS (This choice can so make or break your chances with the hot cheer captain you have been stalking for months!)
2. The perfect font size and the perfect love quote taken from an underground poetry website written by an anonymous soul in love. The best part, if caught, you can claim yourself to be that anonymous.
3. Options of sparkle, glitter, frame, pop ups, and even exploding and transforming frames aka Michael Bay style of saying happy valent-BOOM!
Note To Self: What did valentine E-cards ever do to deserve this?
Each year would see a magical day called 14th February where people all over would be spammed by lonely souls looking for love on cyberspace. A few clicks and an emptied recycle bin would add to more tears than a classic rendition of Romeo and Juliet by BBC.
As for me, I would prefer something much more sane and soothing to the nerve than the madness of valentine ecards...
Bring on the dancing hamsters!
Funny E-cards—Can bring those butterflies back!