Valentine Poetry With A Touch of Love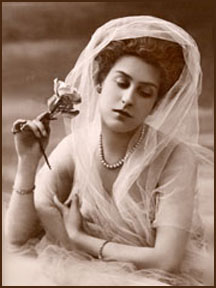 Thank You St. Valentine
Thanks to one of the most amazing marketing strategies in which some people decided that February 14th, should be a day when a person can manifest his love to either his one beloved or a number of significant others, Valentine's Day has become synonymous with special love gifts, saying "you are my everything." So if you cannot afford that solitaire which she expects, you could always make do with romantic Valentine poetry.
Now, Romantic poetry, especially if it is by real-life lovers like Robert Browning and his wife Elizabeth Barrett Browning is always a good option for your sentimental SH. That is the reason why you need to look for "Sonnets from the Portuguese," as a really nice Valentine's day gift.
One of the most famous love songs in the shape of Valentine's Day poetry is"how do I love thee; let me count the ways". If you want to be really corny, write down this line, and then proceed further on the lines of "but then I am not EBB, so I had better show thee" in the ways that count!" and write down the rendezvous location - your bedroom. If she/he does not melt into a sentimental puddle at this romantic gesture, there is something drastically wrong with your relationship!
You might want to try your own hand at Valentine poetry yourself. "Roses are red, violets are blue" is passe, because they have been expanded into many hilarious forms like, "people like you should be kept in a zoo." We do not want that, do we? Nevertheless, writing your own love poetry is a good exercise in creativity.
Love matches with dove and definitely not the mundane kitchen stove, so be imaginative, and not practical.
Remember that you need to know the meaning of the words you use while writing love poetry. There was an example of 2 little girls, who wanted their widowed mother to marry a rich suitor, so they sent him a poem on Valentine's day saying, "if thou will be my Valentine, I shall be your concubine," thus effectively scaring off the proper Victorian suitor.
So unless your own true love feels the same way, do not go proposing to him on Valentine's Day, unless of course you do not mind being his concubine instead of his wife.
Some of Sir Philip Sidney's love poetry - you can go to Elizabethan times for some really good fruity stuff - says, "My true love hath my heart, as I have his; in just exchange one for the other give." If that does not move your dear pouting darling, nothing can.
John Donne's poetry can also be adapted for Valentine poetry. And if one really wants the real stuff, he could go to the ancients for inspiration, and see Catullus' poems for the rather flirty Lesbia.
Lesbia, you ask how many kisses of yours
would be enough and more to satisfy me.
As many as the grains of Libyan sand
that lie between hot Jupiter's oracle,
at Ammon, in resin-producing Cyrene,
and old Battiades sacred tomb:
or as many as the stars, when night is still,
gazing down on secret human desires:
as many of your kisses kissed
are enough, and more, for mad Catullus,
as can't be counted by spies
nor an evil tongue bewitch us.
---
Valentine Poetry and Lyrics In this Video Clip For Your Loved One


For funny stuff check here.
---
Funny Family Cartoons are a great way to add laughter and bring more happiness into your life. Laughter is contagious and so is the clean humor found at Family Fun Cartoons.




Copyright © 2008-2010 All Rights Reserved Family Fun Cartoons