Kids Jokes Coming To You Daily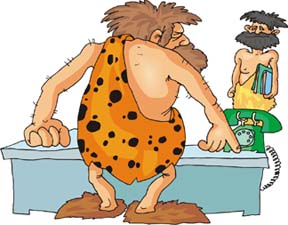 Kids jokes are of course sometimes absurd, bordering on the irrational—which makes them laughable. Popular kid jokes, especially for the very young kids, are the knock-knock series and they are just as nutty and often they don't make any sense at all. Kids just laugh even if they are complete nonsense.
The great one-liners are not easy to write but can be effective with 'double entendres' (which is a play on words or double meaning). You will find a few good daily ones here so come back for your daily dose of laughter.
This site is all about fun things for kids to do and get involved with from games to puzzles, from parties to poetry and you can even learn how to make your own jokes. And you don't need a sense of humor. You can become a real hoot with your friends if you can make up jokes from nothing—off the cuff as the saying goes. You know how a comedian can get a response from someone in the audience, like a heckler, and the comedian gets back at the heckler with an immediate funny response—and the crowd love it. You can do the same with a little practice.
These jokes, daily cartoons, and comic strips below are for your enjoyment.
So come back to this page daily for some great fun stuff. If you have a joke you'd like to share please go to the invitation part here, write it up, drop in your cartoon drawing and you will see it on your own page here!
And share all your funny stuff that people love.
Kids Jokes—Bringing You Daily Laughter
---
Share Your Jokes So Others Can Laugh!
Do you have a great joke to tell? Share it with others!!

Knock Knock Jokes

Kids Funny Jokes
Funny cartoons are a great way to laugh and bring more happiness into your life. Laughter is contagious and so is clean humor found at



Family Fun Cartoons.
Enjoy This Site?
Then why not use the button below, to add us to your favorite bookmarking service?



Copyright © 2008-2010 All Rights Reserved Family Fun Cartoons