Kids Opinions Do Matter, Listen To Them!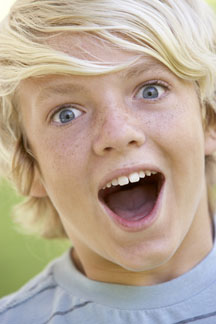 So what are your kids opinions?
I asked my six year old what she thought an opinion was. I got an opinion of my intelligence instead of a definition. "Mom, don't you think you should know what an opinion is?" My three year old gave her standard reply. "It's a flying pony." From the time kids learn how to talk, they have opinions about everything. Wait, scratch that, they don't even need to know how to talk yet! Even pre-talkers know how to scream hysterically, turn red in the face, clear their offensive dinner off their highchair tray, and let you know what they think about it.
The short way to express your kids opinions Go Here and express your feelings
With the texting revolution, older kids and teens have new, and much shorter, ways to express their opinions. "404" means "I haven't got a clue." I'm not sure many teens use that one very often, at least not to their parents. I'm more familiar with "02" or "your (or my) two cents worth," or a personal favorite, "IMHO" that stands for "In my humble opinion," which has grown to "IMHEIUO" which translates "In My High Exalted Informed Unassailable Opinion." Wow, why don't you tell us what you really think about your opinion?
Kids Opinions about the really important things.
Kids have opinions about vacations, Disneyland is the #1 rated. Most desirable superpower is to be invisible. Guitar is the favored instrument. Kids gave their opinions about their favorite High School Musical character. Troy Bolton squeaked in as the top star, followed narrowly by Gabriella Montez. Of course, there are the favorite cute kiddy sayings that are usually bound in books that for some reason people like to read on the toilet. Why do people like to read on the toilet anyway? Don't think about that one too long.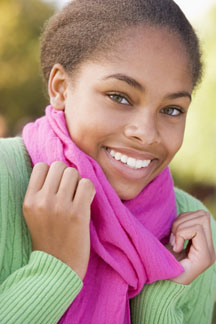 Kids Opinions on love
Kids have some crazy opinions about love. "I think you're supposed to get shot with an arrow or something, but the rest of it isn't supposed to be so painful," Manuel, age 8. If you want to make someone fall in love with you, "Tell them that you own a whole bunch of candy stores," Del, age 6.
Kids Opinions about finances and love.
"One of you should know how to write a check. Because, even if you have tons of love, there is still going to be a lot of bills," Ava, age 8. Is it better to be married or single? "It's better for girls to be single, but not for boys. Boys need somebody to clean up after them!" Lynette, age 9. For those already in love, there are ballads to sing to your special someone. How about "Thinking of Your Curly Hair and Your Nintendo" or "I Hate Girls but I am Willing to Forget You are One." Opinions are still out on those titles.
Listen to your kids' opinion.
Kids' opinions matter. Whether cute, funny, sad, or disturbing, kids have important thoughts on life and what it means to them. I want to hear what they think. I'm not the only one. There are websites that pay teens to give their opinion on products. Children are some of the best resources to see what toys will sell. Not just for marketing purposes, hearing the thoughts and opinions of kids is part of giving each other a voice and making a difference in the world. So "E2HO" or "each to his/her own" but go ahead and give an opinion, and come again and listen.
A Kid's Opinion Matters, Listen to it!
Let's Have Your Kids Opinion About Anything
People Just Love To Hear Your Kids Opinions.Why Not Share it?
What Other Visitors Have Said
Click below to see contributions from other visitors to this page...

Kids - The Standing Pillars of the Nation

Kids are the standing pillar of the nation, they are the future presidents, leaders, lawyer and what professionals do now. The demand of the children …
Kids Opinions Vital for Parents Not rated yet
If we ask kids today about any subject that they like, they would usually answer subjects like Math, Science, Art, History and/or Social Studies and English. …
Problems with homework Not rated yet
I just stumbled across this site - I was looking for a site where I could share my opinions about school and the problems I am having learning some of …

Funny cartoons are a great way to laugh and bring more happiness into your life. Laughter is contagious and so is clean humor found at Family Fun Cartoons.




Enjoy This Site?
Then why not use the button below, to add us to your favorite bookmarking service?



Copyright © 2008-2010 All Rights Reserved Family Fun Cartoons