Rose Coloring Pages With Strokes From The Heart
The sheer joy and creativity of rose coloring pages is an experience unmatched to those with a sensitive soul, drawing in a sense of natural aesthetics from one of the purest symbols of love and harmony.
You do not have to be a great artist or a painter to color a rose, but you need to make every stroke of the brush come from the depths of your heart. It might seem trivial to quite a few, but the essence of coloring a rose varies from people to people with different sensibilities, enriching their lives with numerous positive experiences.
The primary question that several skeptics may ask is the need for people to sit and color roses while there are a host of other enticing activities.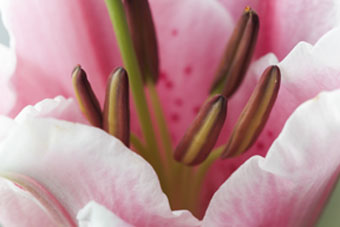 What skeptics and critiques of this art fail to notice is the natural bond of the heart and the mind while picking up a coloring page filled with a blooming rose. The need to fill it up with the colors of love and display it to the world is a temptation that can flutter even the strongest of souls. A colored rose is an expression of love and peace, a sign of spiritual and mental calmness and a symbol of a better, enriched world.
If we set creativity aside, there are several practical reasons why people would want to pick up a coloring page and choose to color the rose over others. For little kids , this is a great option to spend time in a quality fashion, unleashing their inner artist within and creating masterpieces that can be treasured for future memories. It can fuel their creative instincts and color them with images of love, sympathy and kindness , pushing away any negative emotions within their heart. It can be their prized project in an art and crafts session and help them look at the world through a filtered kaleidoscope of vibrant colors, stimulated by the aura of the rose.
Adults have their own desires to color roses which can serve several practical purposes. It could be a sign of identity for soft souls to express their feelings of harmony to the world around them. Creative people could use the rose as a sign of positive expression in their field and it could make a great start for budding artists to infuse their own palette of imagination into the artwork before starting out for formal art courses. Students in schools and colleges could make several decorative themed patterns with the colored rose and use it in parties and social events. It can also be use as a projected image on tattoos, wallpapers, handbags and a variety of homemade items to give it a more personal feel from the heart.
The expression of the rose is unparalleled in the wave of emotions it creates in the heart. A colored rose can end up being a family artwork or the perfect voice to suppressed love among souls. Whatever the purpose, the utility and creativity of rose coloring pages is a filter that screens out our best qualities, layering us with the enchanting melody of the notes of love.


For funny stuff check here.
Funny cartoons are a great way to laugh and bring more happiness into your life. Laughter is contagious and so is clean humor found at Family Fun Cartoons.




Enjoy This Site?
Then why not use the button below, to add us to your favorite bookmarking service?



Copyright © 2008-2010 All Rights Reserved Family Fun Cartoons