Teen Love Poem, How To Write a Love Poem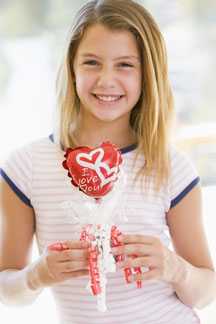 Teen love poem - How to write one to impress your date!
There is nothing like teenage love! And nothing works like a love poem to impress your date! But, well, there is nothing like writing a poem either! It can make you go nuts; especially if you are not exactly the creative sort! Sigh!
So what do you do if you are still determined about writing a teen love poem? Give up your idea or 'steal' some stuff from Google? Google is a wonderful thing, and comes in really handy, but betrays you when you get caught!
Something like a sweet helpful girlfriend who unfortunately also happens to be smarter than you! So how about this...you learn how to write a poem? No? Well you know it's simple! It really is! Just read ahead and we will teach you how to go about it...
The first step to writing a teen love poem is to make up your mind about the theme of the poem. Decide on the way you would like to approach it. It could be a funny love poem, a serious love poem, a dark love poem, a romantic love poem, etc. You do not need to drill too deep into this, but it helps to know exactly how you would like to go with it.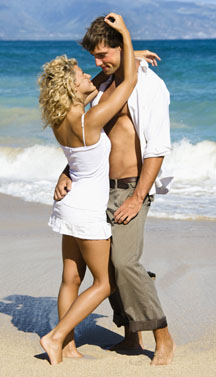 Now take out a piece of paper, and put down some rhyming words. Be careful that they match with your theme. For instance, if you are planning to write a romantic teen love poem, and you have the following rhyming words: eyes, mice, spice, nice, skies, surprise, shies, buys etc, pick up the romantic words out of the lot: eyes, shies, surprise and skies. They should fit will into a poem!
Now try framing sentences around these words. For example, say you selected the words: eyes, shies, surprise and skies. Now pick a word and frame a sentence with it. Let us pick up the word say 'skies' first. Now you could start your poem something like this "As I lay awake tonight staring at the skies".
Now pick up another word, and frame a sentence with it. Make sure it goes with the flow of the first sentence. The rhythm and the length of the sentences should be similar, or else the poetic feel would be lost. You may take inspiration from a romantic song you heard, and use the romantic ideas in your own poem. Now pick up the next word, and write the next sentence. For instance, you could write a poem like this with the words you just selected:
As I lay awake tonight staring at the skies
I marvel at the how the stars resemble your eyes
Sometimes shining bright like in a happy surprise
Sometimes hiding its feelings as it shies...
Now you may not get your teen love poem, in just one go. Often you need to write a rough draft first, rewrite it and keep correcting the stuff, till you get the final matter. But once done with that, you can relax, and sit back watch your poem create the magic for you! And guess what? You'll win her/him over!





For Teens, Unlimited Music Downloads, Free, Legal—See Video here
For Teens


For funny stuff check here.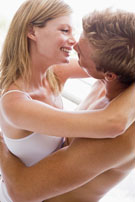 Teen Friendship Poems
Enjoy This Site?
Then why not use the button below, to add us to your favorite bookmarking service?



Copyright © 2008-2010 All Rights Reserved Family Fun Cartoons